How to connect Dropbox to Albato
Dropbox
·
1/31/2023
·
3 min. read
---
Dropbox brings everything—traditional files, cloud content, and web shortcuts—together in one place.
Connect your Dropbox account with hundreds of the most popular apps - no code required! Albato can help you automate daily routine and focus on more important work
Sign in to your Albato account. Open the Apps section, click the Add a connection button.

Select the app from the drop-down list or use the search bar.
Click the Add a connection button.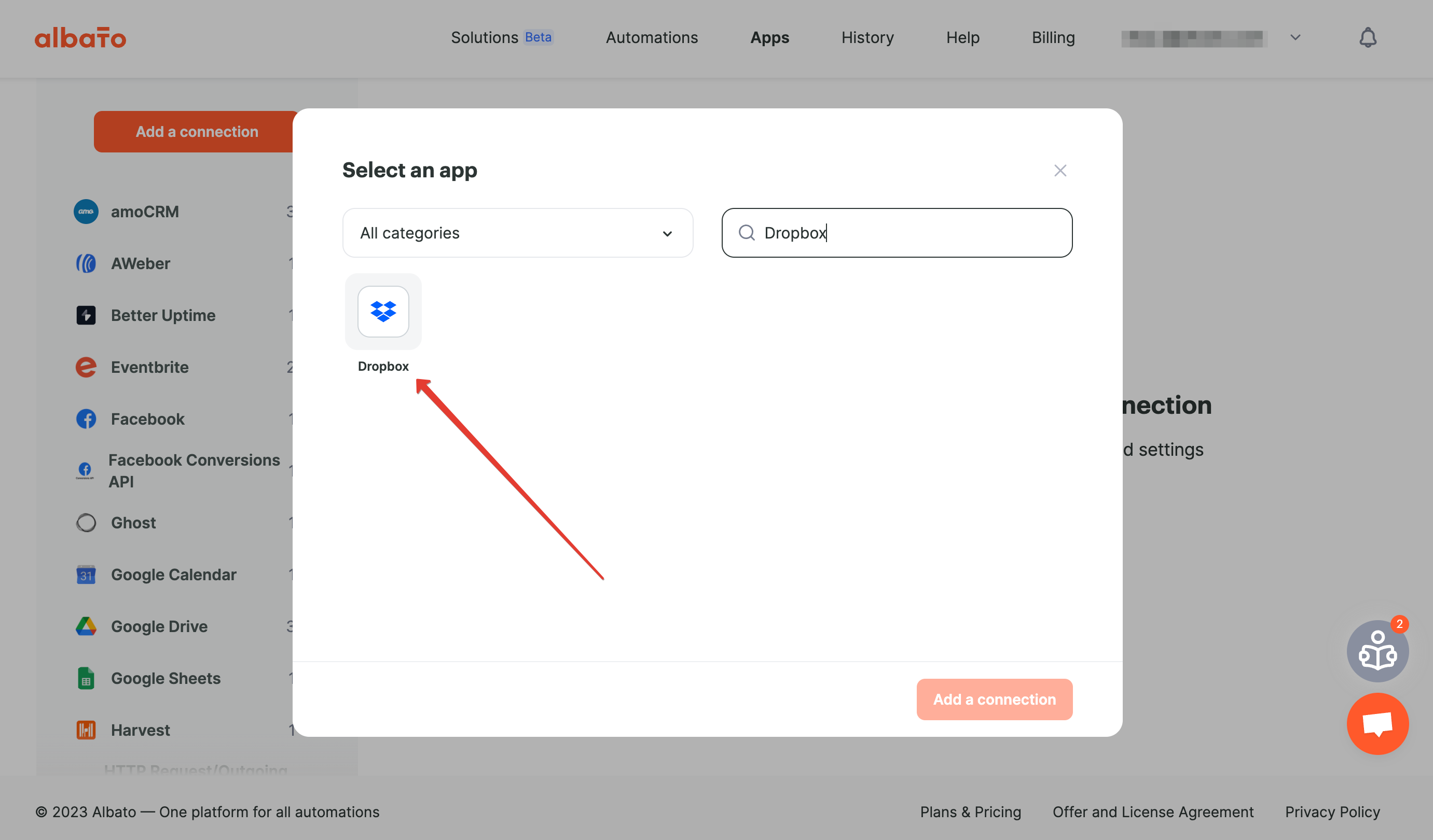 Set a name for your connection.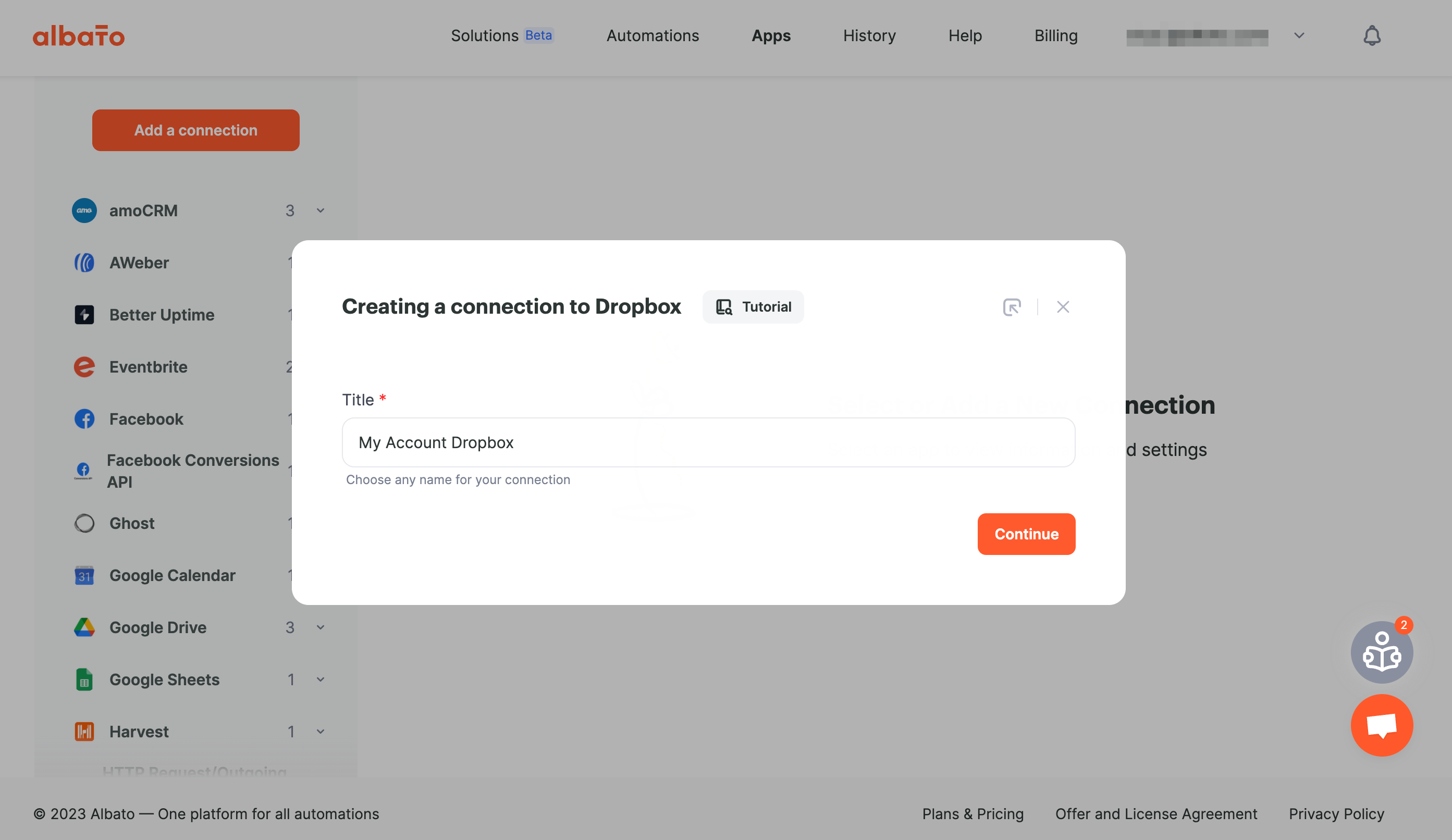 Grant Albato access to your Dropbox account.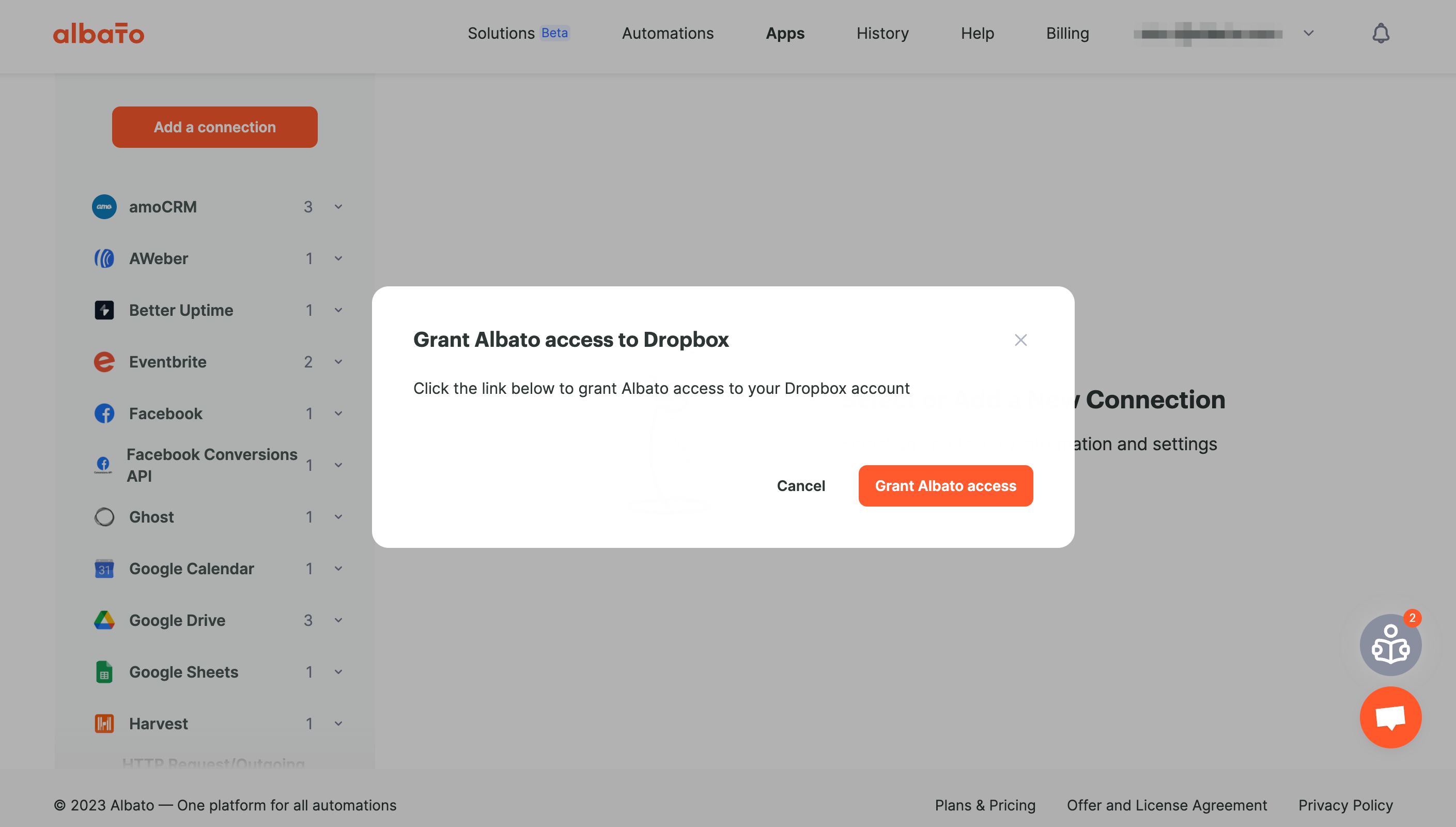 Enter your login and password for the Dropbox account and provide the necessary permissions: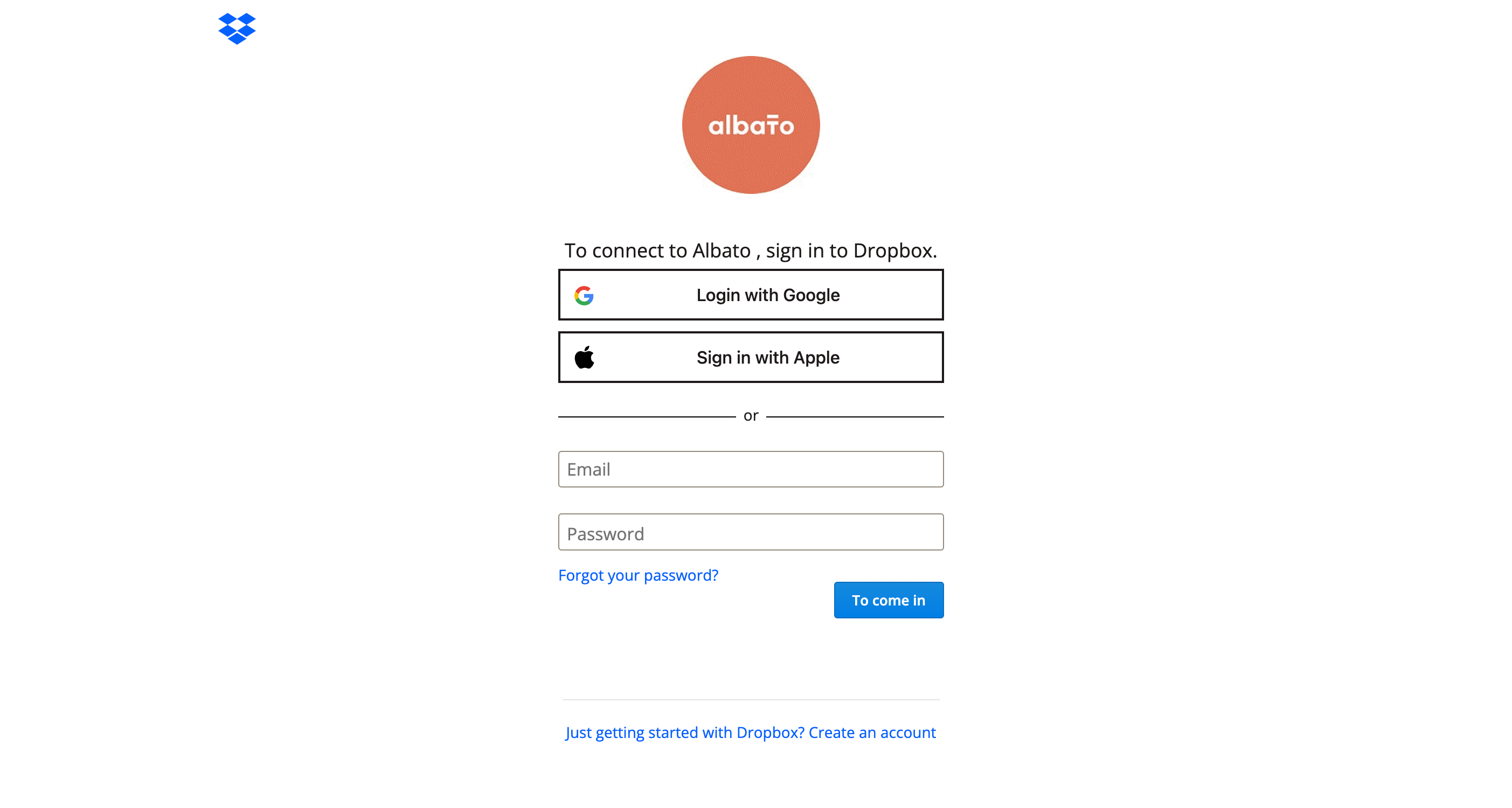 How to set up actions
For the integration to work correctly, additional configuration during the automation creation process is required. Specify the path to the Dropbox file (see screenshot) in the "Path in the ..." field, as well as the file name. You should also attach the nested file, obtained from the previous automation step.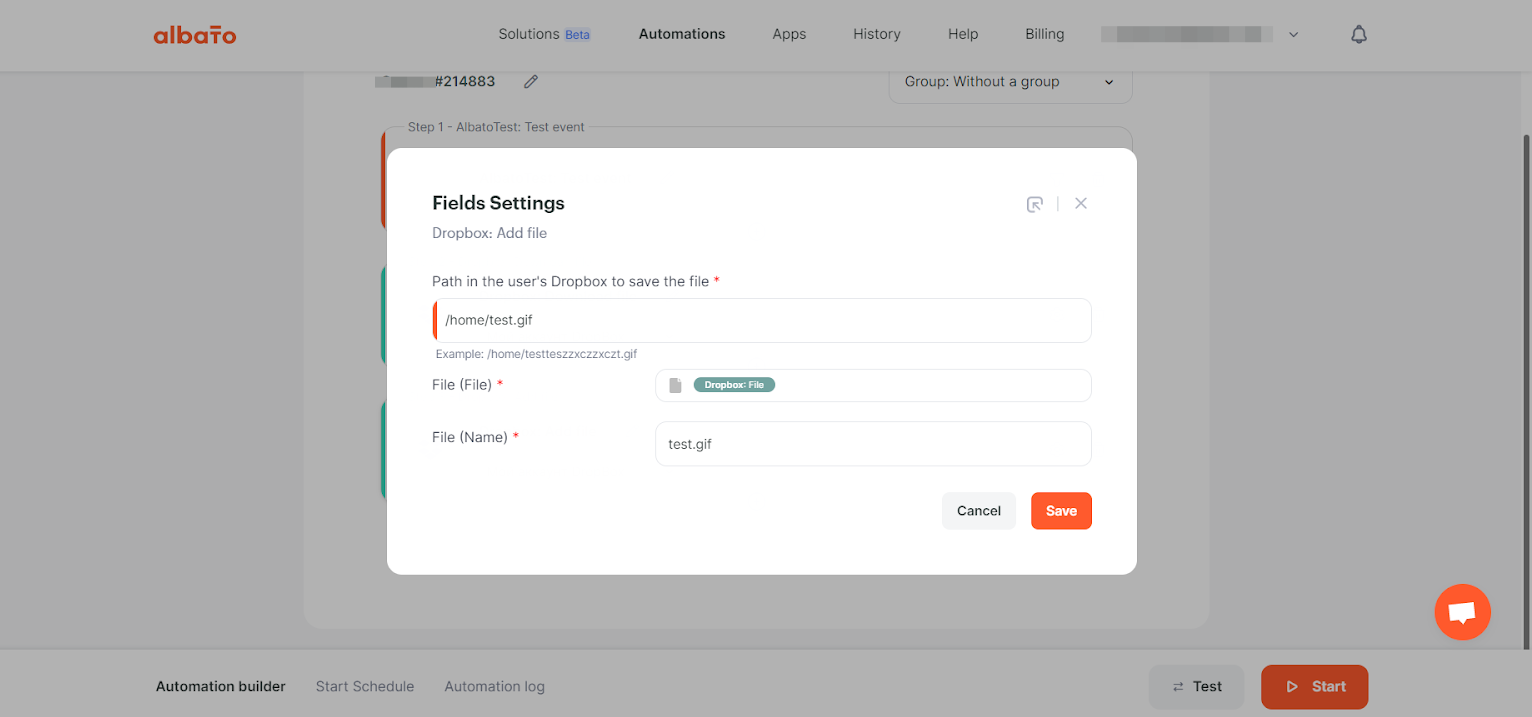 The path can be found in your Dropbox control panel: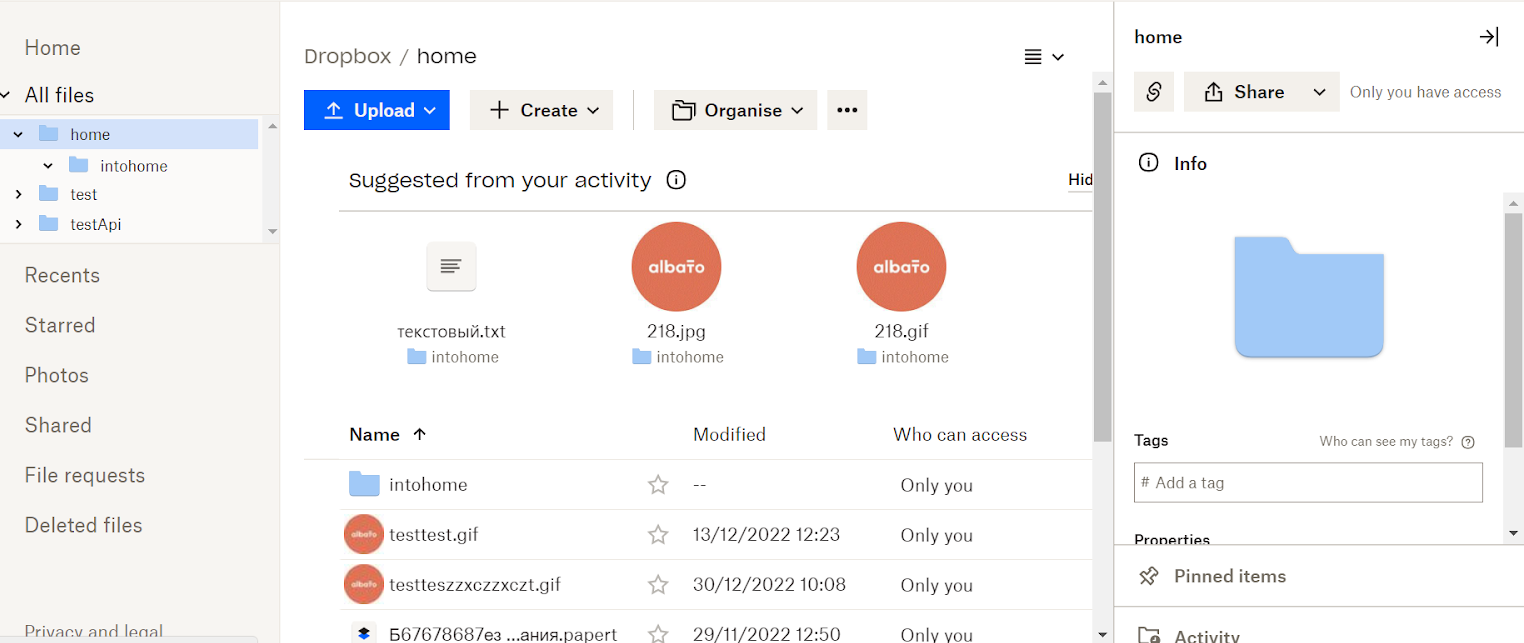 The set up is ready!
Integration options
Available actions