Connecting Slack to Albato
To connect the Slack messenger to Albato, open the Connections tab in the top Albato menu bar and click the Add a connection button.
Select the Messengers value from the list in the left field or use the search bar to find the required service.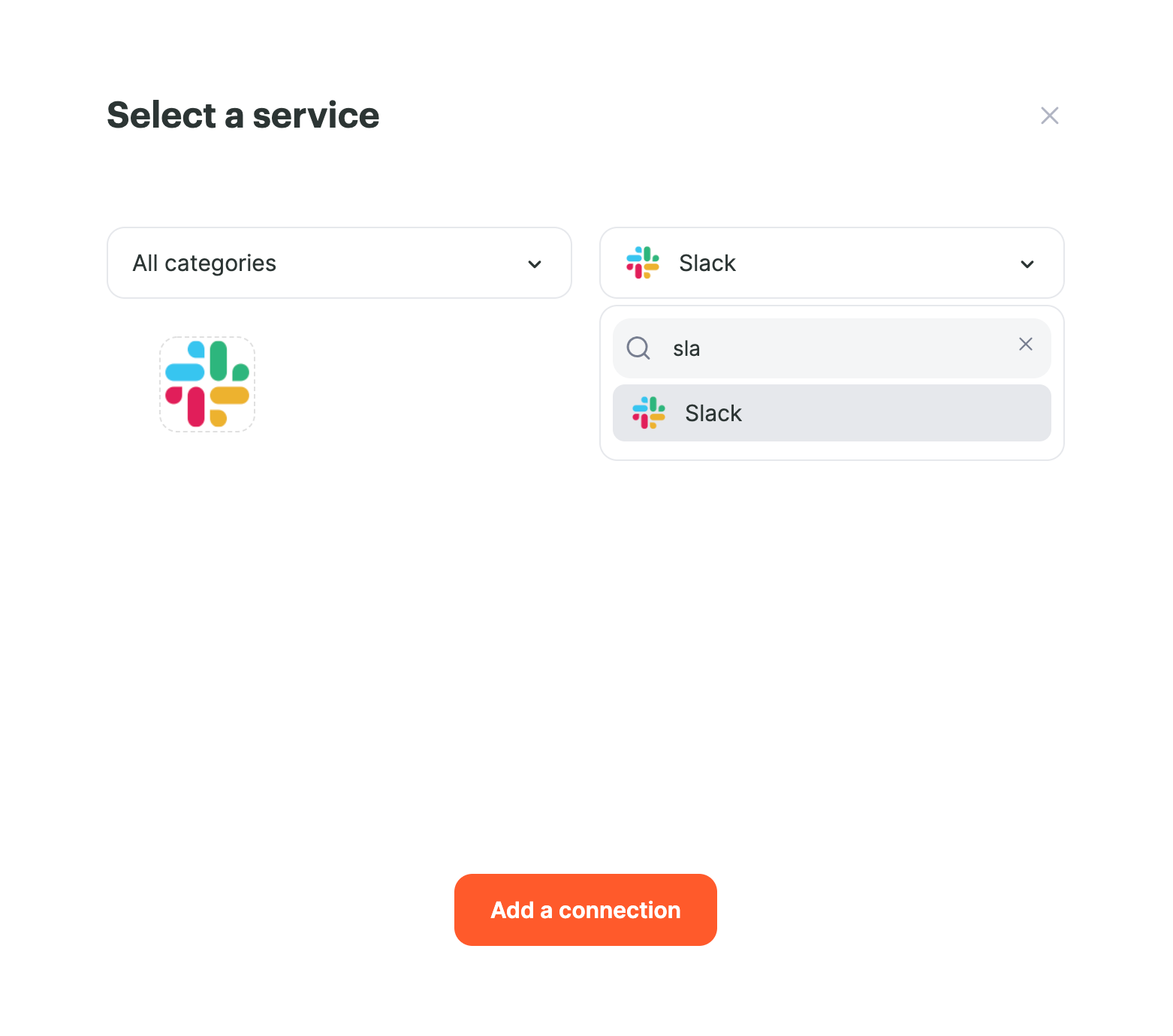 Click the Add a connection button. Set the name for the connection and click the Continue button.
Next window asks to grant Albato access to the messenger.

Clicking the button, select the channel in your personal account to transfer the data.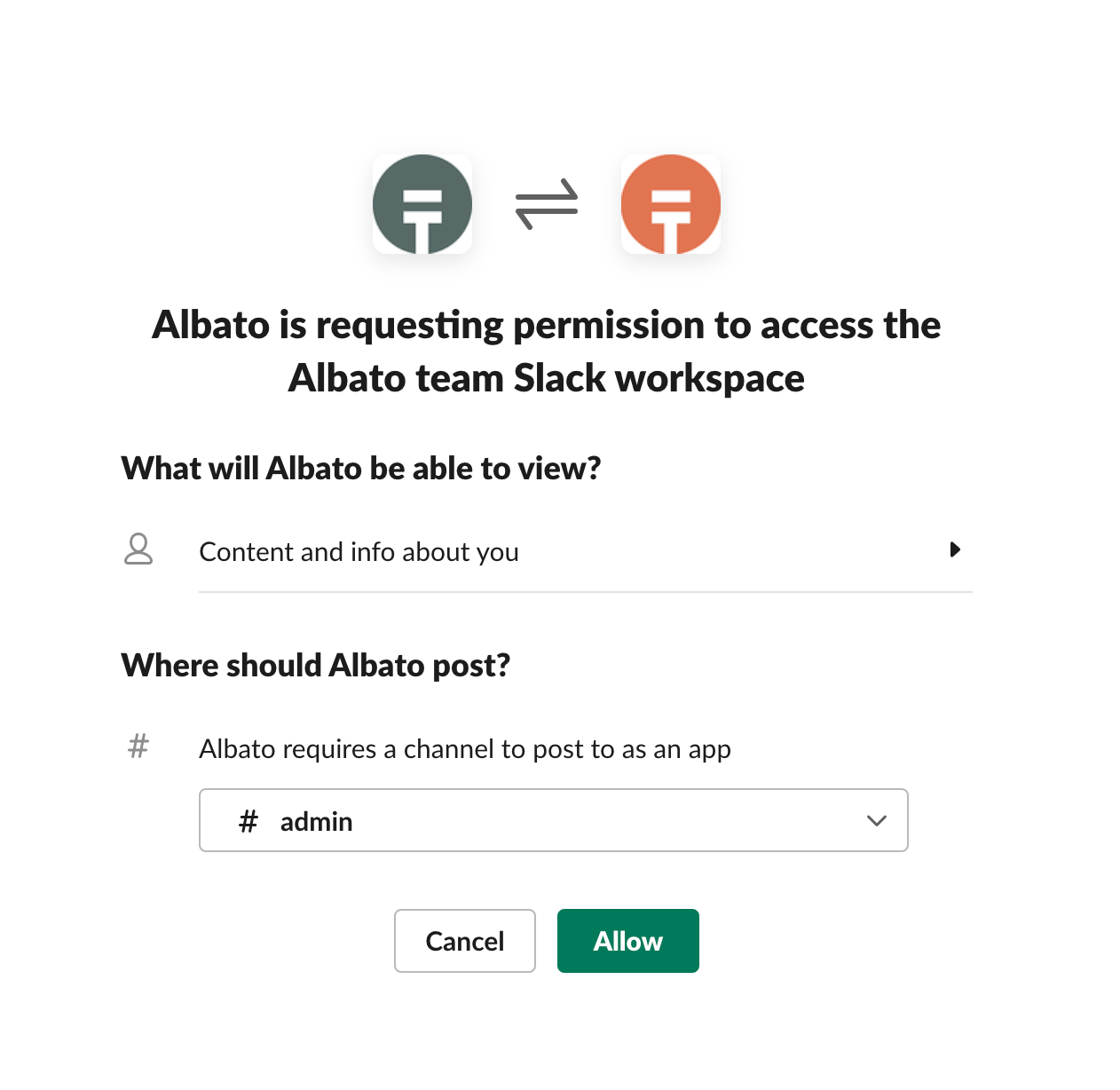 Click the Allow button. If all steps are correct, the following sign will appear: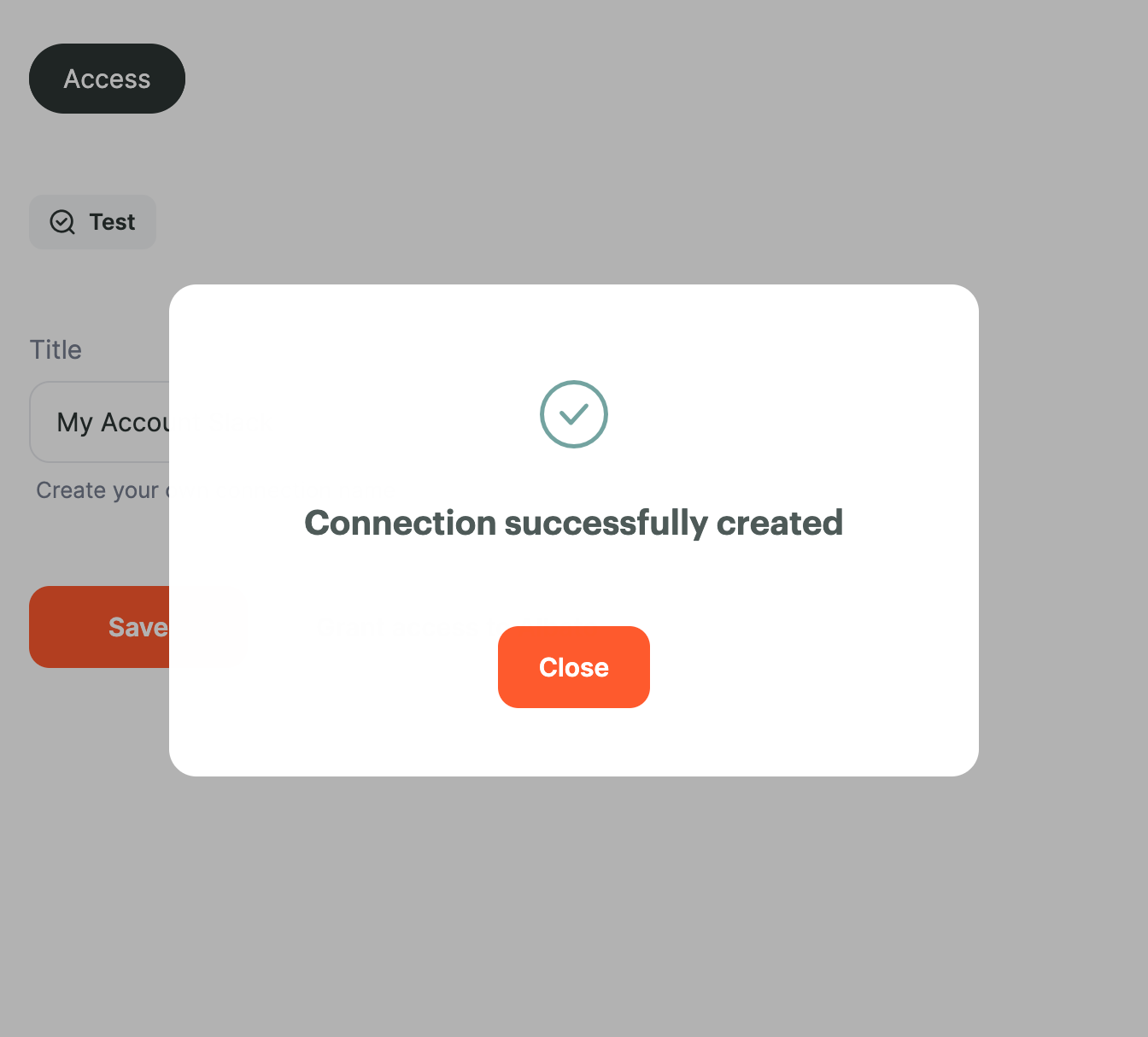 The Slack messenger connection is ready. You can use it in various automation scenarios. Example: