How to connect Formaloo to Albato
Formaloo
·
11/15/2022
·
1 min. read
---
Formaloo lets you create powerful relational databases and connect building blocks such as Forms, Tables, Lists, Charts, Reports, Widgets, Wizards & many more to build your perfect application in minutes, not months!
Albato lets you connect your Formaloo account with hundreds of the most popular apps - without a single line of code! You can automate your daily tasks and focus on what matters most.
Open the Apps section, click the Add a connection button.

Select the app from the drop-down list or use the search bar.
Click the Add a connection button.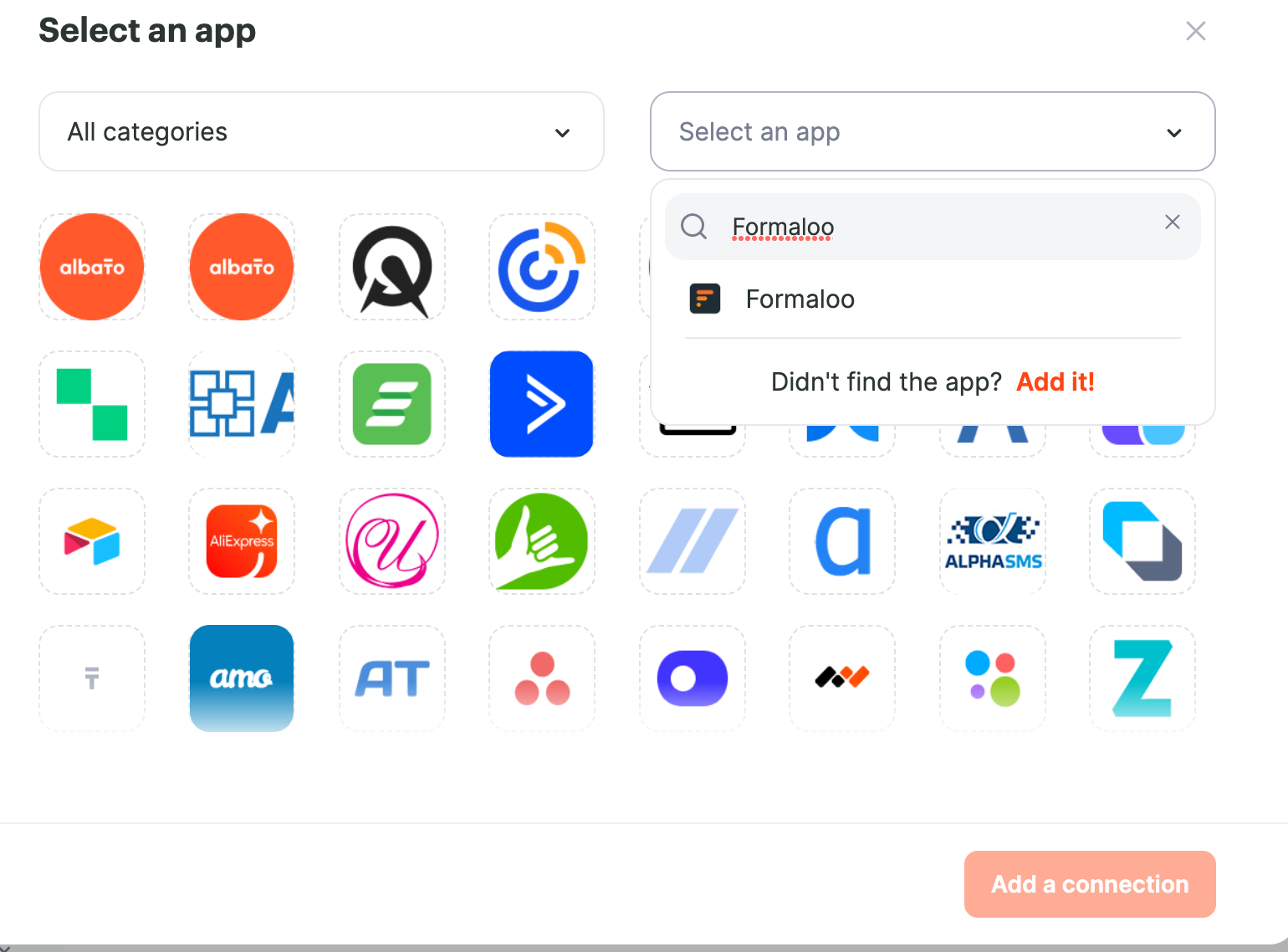 Set the name for your connection.
Enter your API and Secret keys.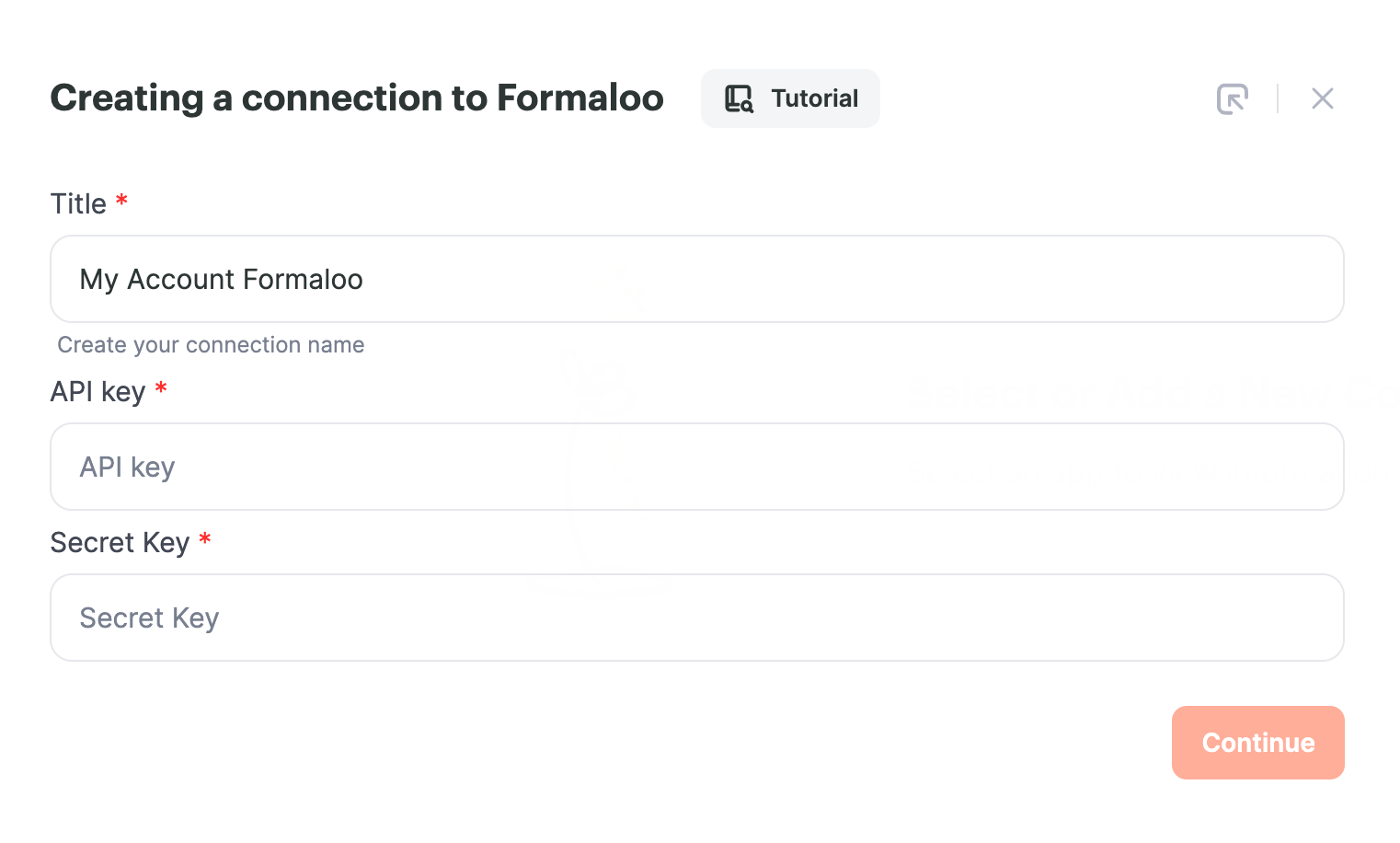 How to get keys
Sign into your Formaloo account.
Go to the Account Settings section. Open the API key & Token tab.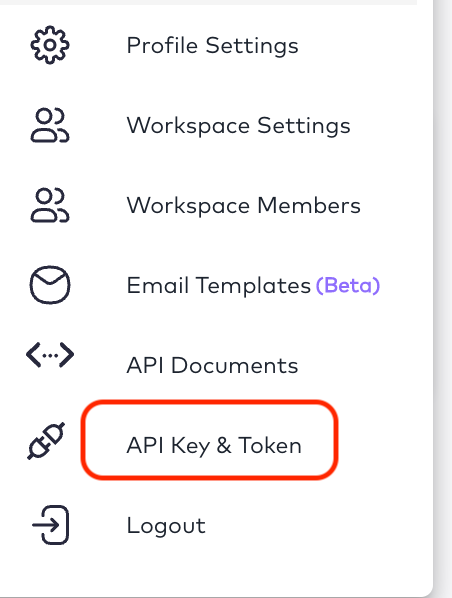 Copy the API key and Secret Key.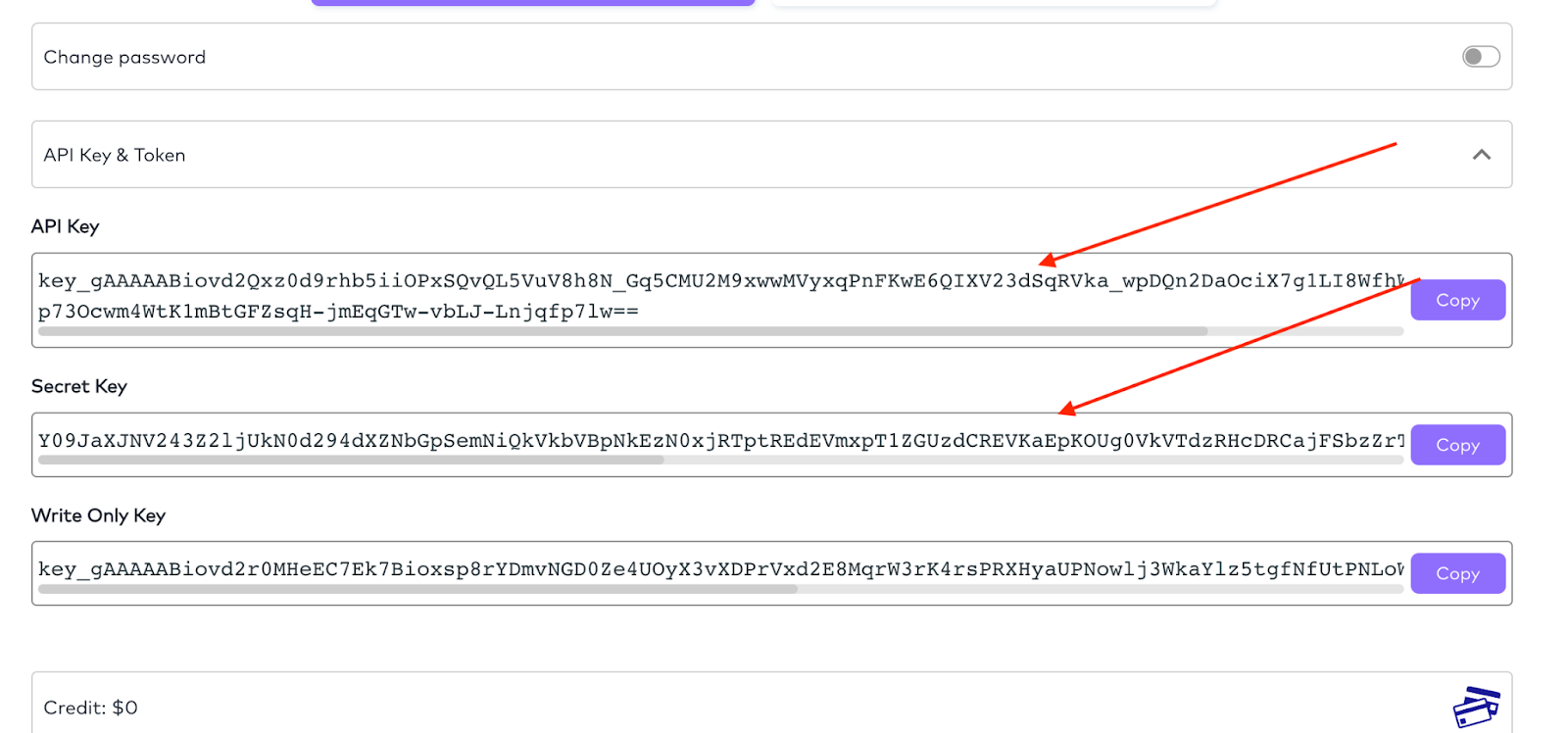 Paste them into required fields of Albato connection.
Click the Continue button.
The connection is ready!