Connecting MailChimp to Albato
In this tutorial you will learn how to connect MailChimp to Albato. The mailing service is a popular solution for foreign markets.
Open «Connections» page and click the «Add a connection» button.
Next step is to select the Email marketing category and the service, or use the search field. Then click «Add a connection» button.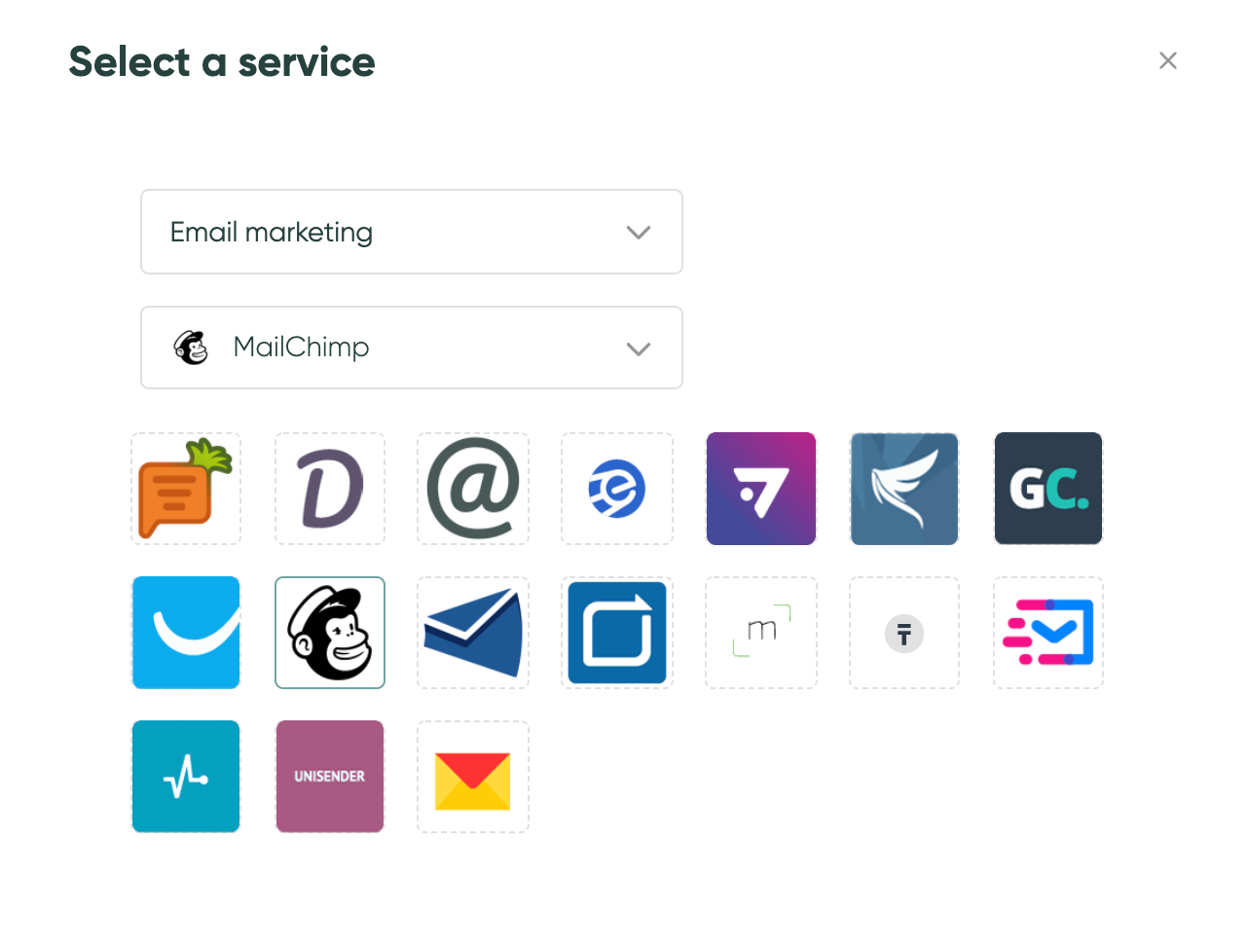 Create a name for the connection. Use different names for different connections of one service.
Then grant Albato access to your MailChimp account. Enter your account details and agree to the terms.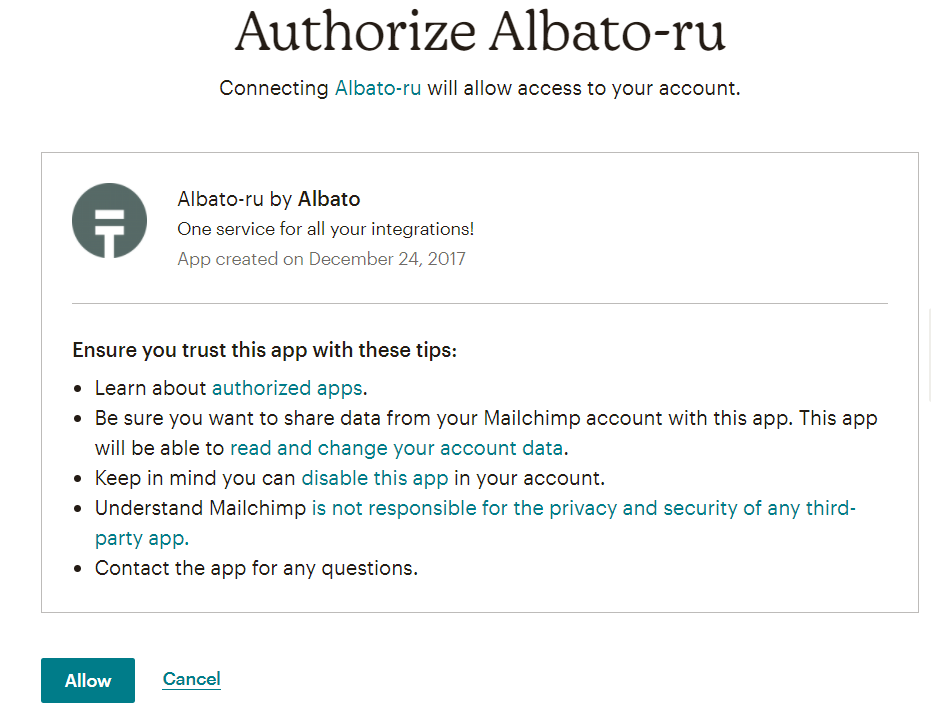 Ready! Your MailChimp service connection can now be used in bundles with other services and apps.