How to connect Airtable to Albato
Airtable
·
1/26/2022
·
3 min. read
---
For creating automations with Airtable, connect the service to Albato. Open the «Apps» section, then click the «Add a connection» button. 

 Then select "Other" value in the first field or use the search bar in the second field.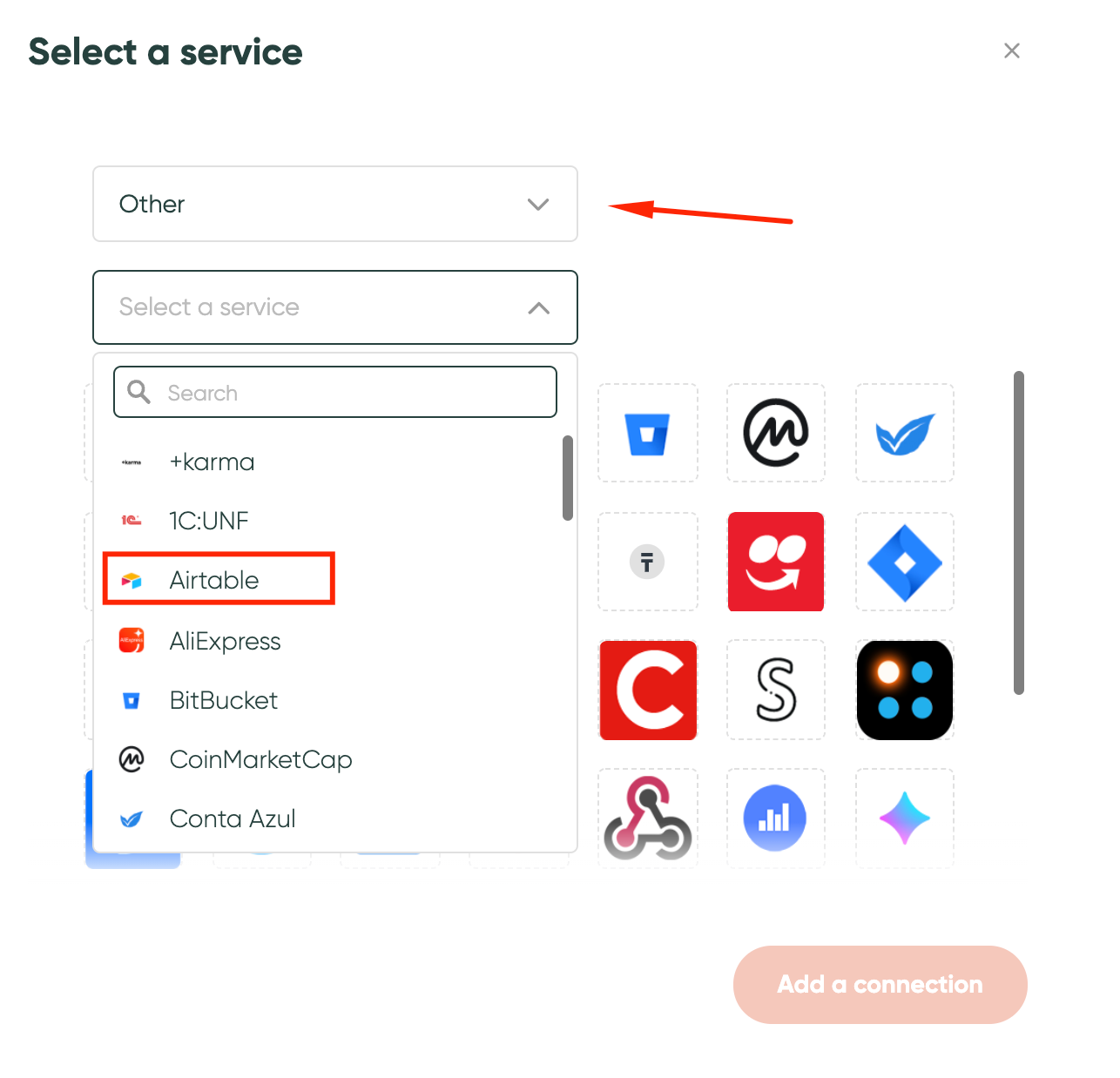 Selecting Airtable service, click the «Add a connection» button.  Create a name to the service connection. This name is available for you only and needed for connection usage. The next step is to take API value from the Airtable account.
Do not close the Albato connection setting!

Open the Airtable service in a new tab and go to the profile settings. You need to scroll down the page, find the field with the key in the API block and copy the value. 

Then paste Airtable API key in to the field of the Albato connection setting and click «Continue» button. 

Airtable connection is ready! Now you can make automations with the service.