How to connect Salesforce to Albato
Before creating a bundle, you need to connect the service to Albato.
Open «Connections» tab, select Salesforce and click «Add a connection»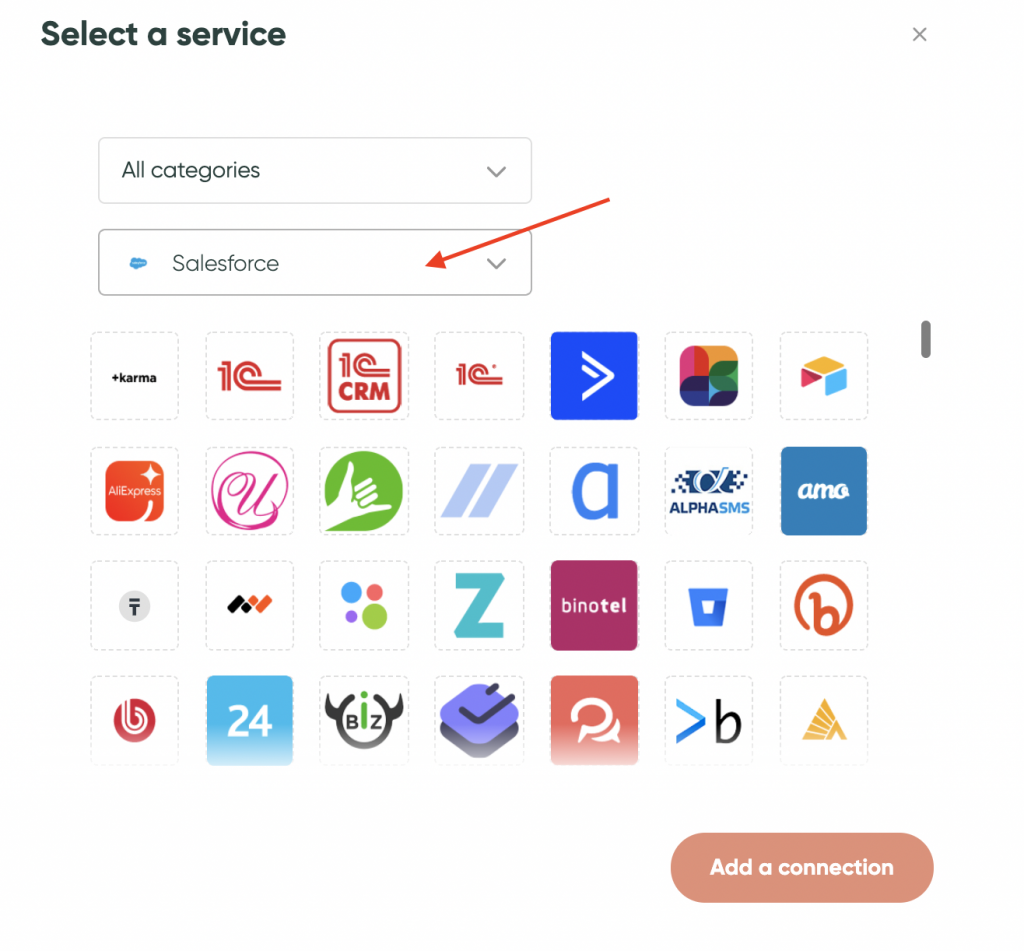 Then fill in the connection fields:
In the «Name» field enter any name for the connection.
In the «Additional Objects» field add the names of the Salesforce objects that you want to create, update, or track. For example, «order», «deal», «order status».
Click «Next».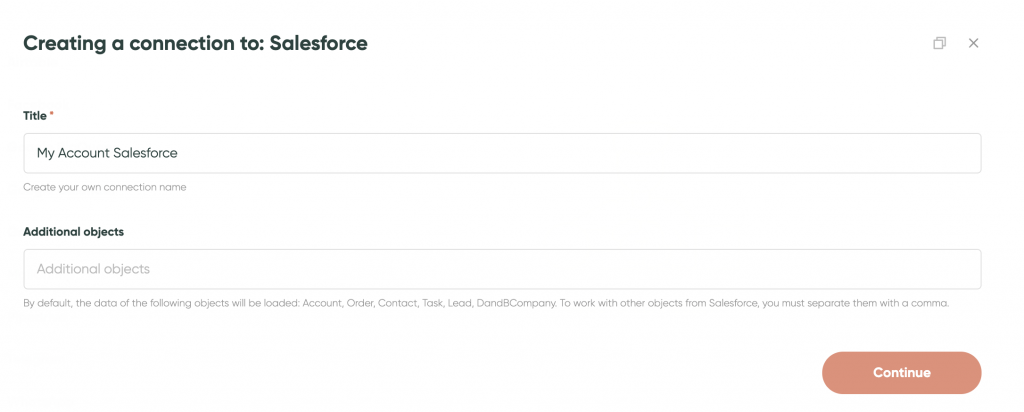 Next step is to «Grant Albato Access».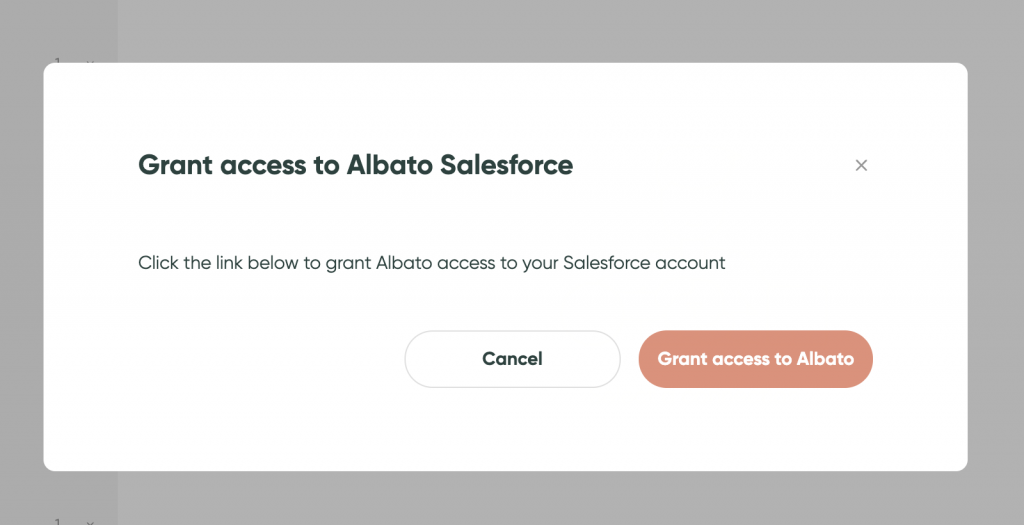 If you have already logged into your Salesforce account, then click «Grant access to Albato». Otherwise, sign in your Salesforce account: