Webhook
·
1/26/2022
·
3 min. read
---
Albato has a very convenient tool — webhook catcher. You can find it in the settings of some automations and app connections.
Using the service leadteh.ru as an example let's create a «webhooks» connection and «catch» all the parameters that Webflow can pass to us after the filled out form.
To do this, open the Appd tab in the top menu bar. Click the Add a connection button.

Select the app from the list or use the search bar. Pick the Webhook service.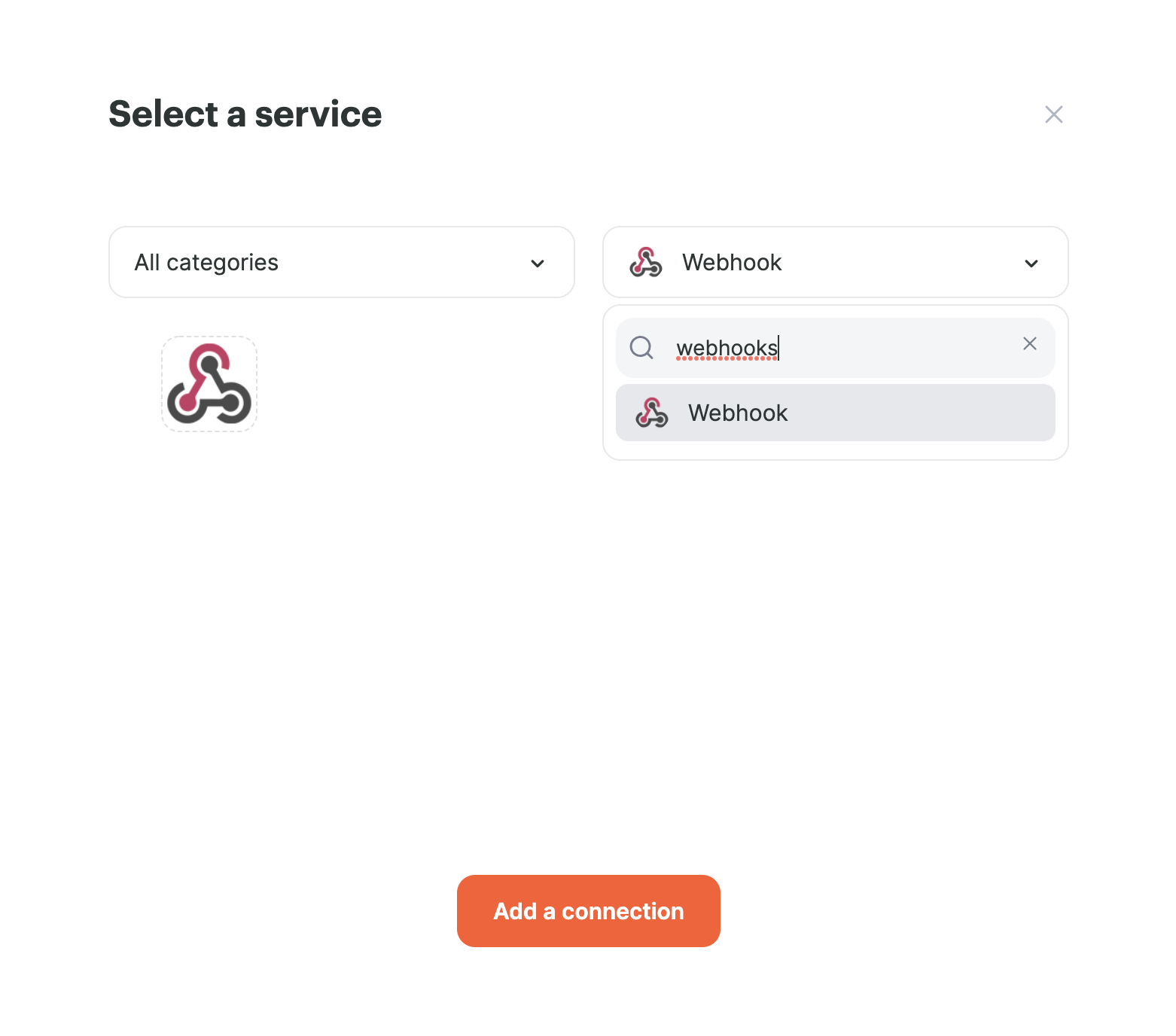 Click «Add connection» and name the connection, click on «Continue»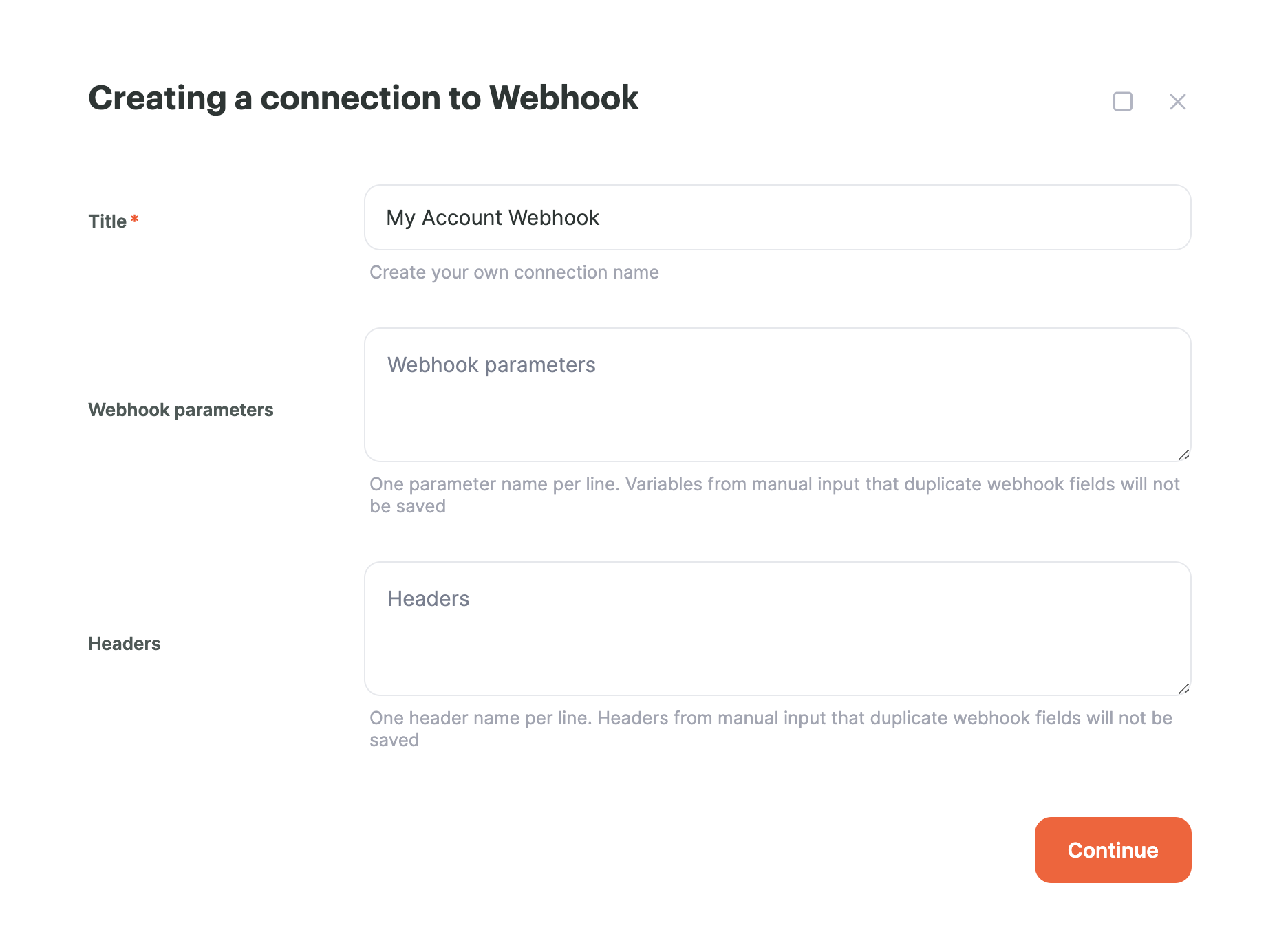 Copy the generated webhook and click on "Save"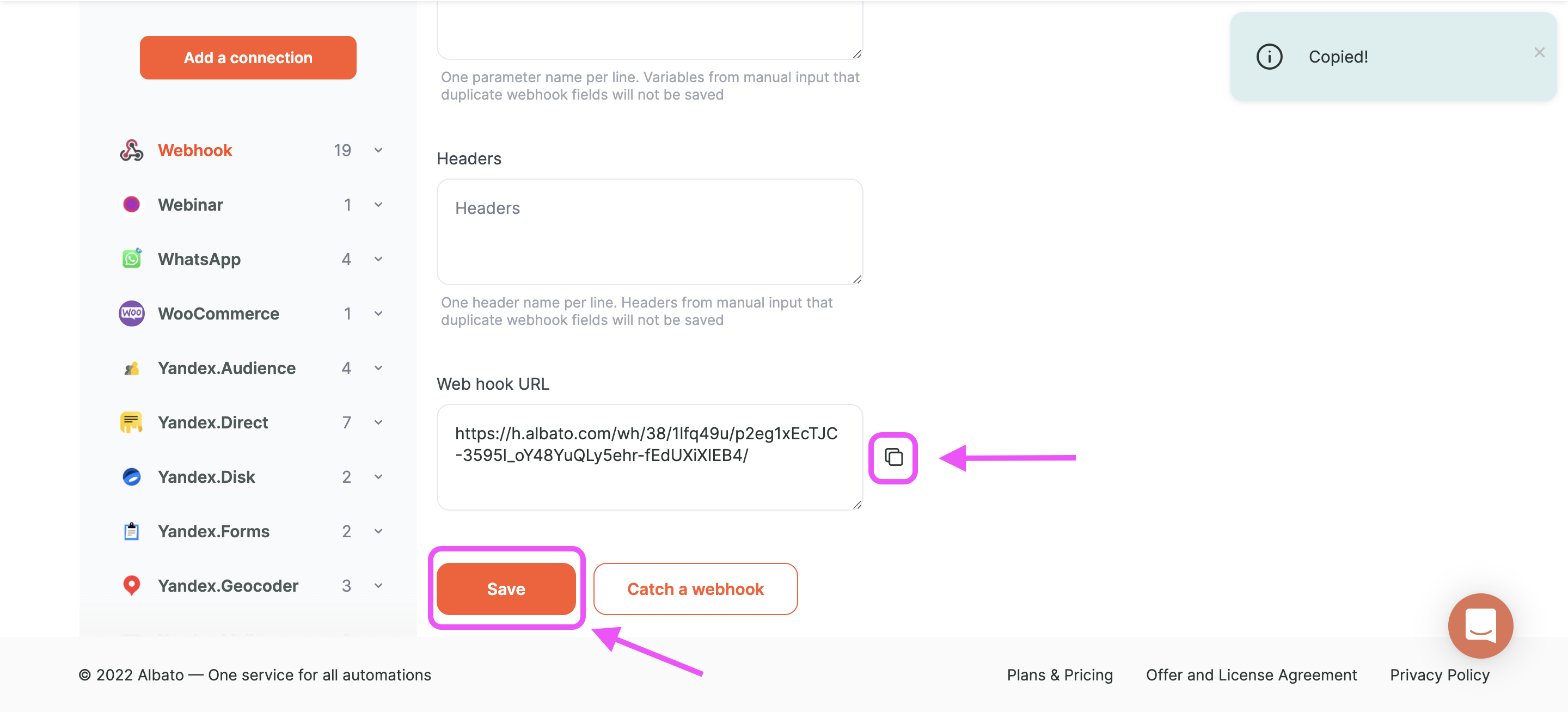 We register it in Webflow, go to edit the created site, in the settings of the form you need paste the webhook copied from the connection. Save the settings and publish the changes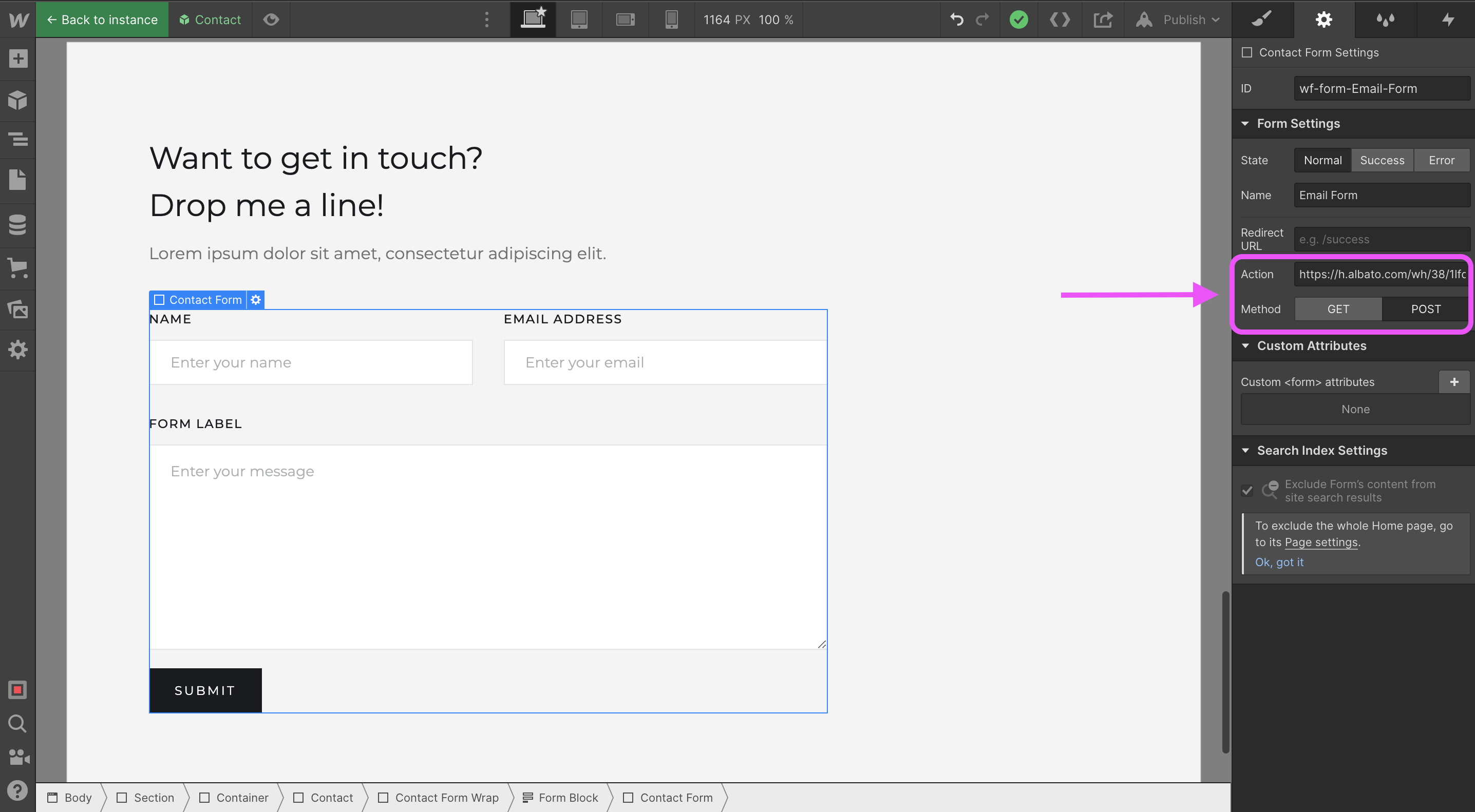 Now you can launch webhook catcher in Albato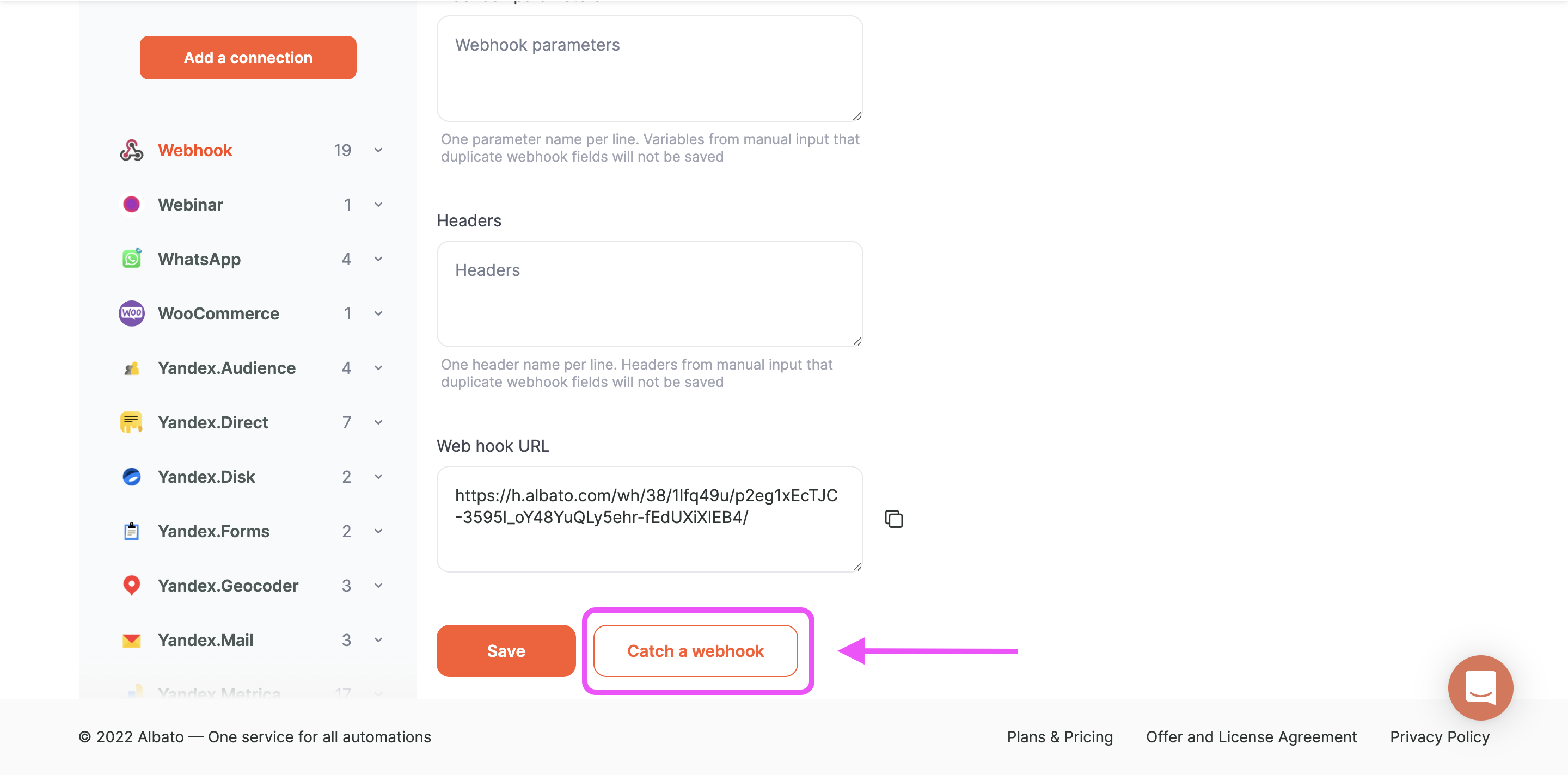 Next, click the Expect webhook button.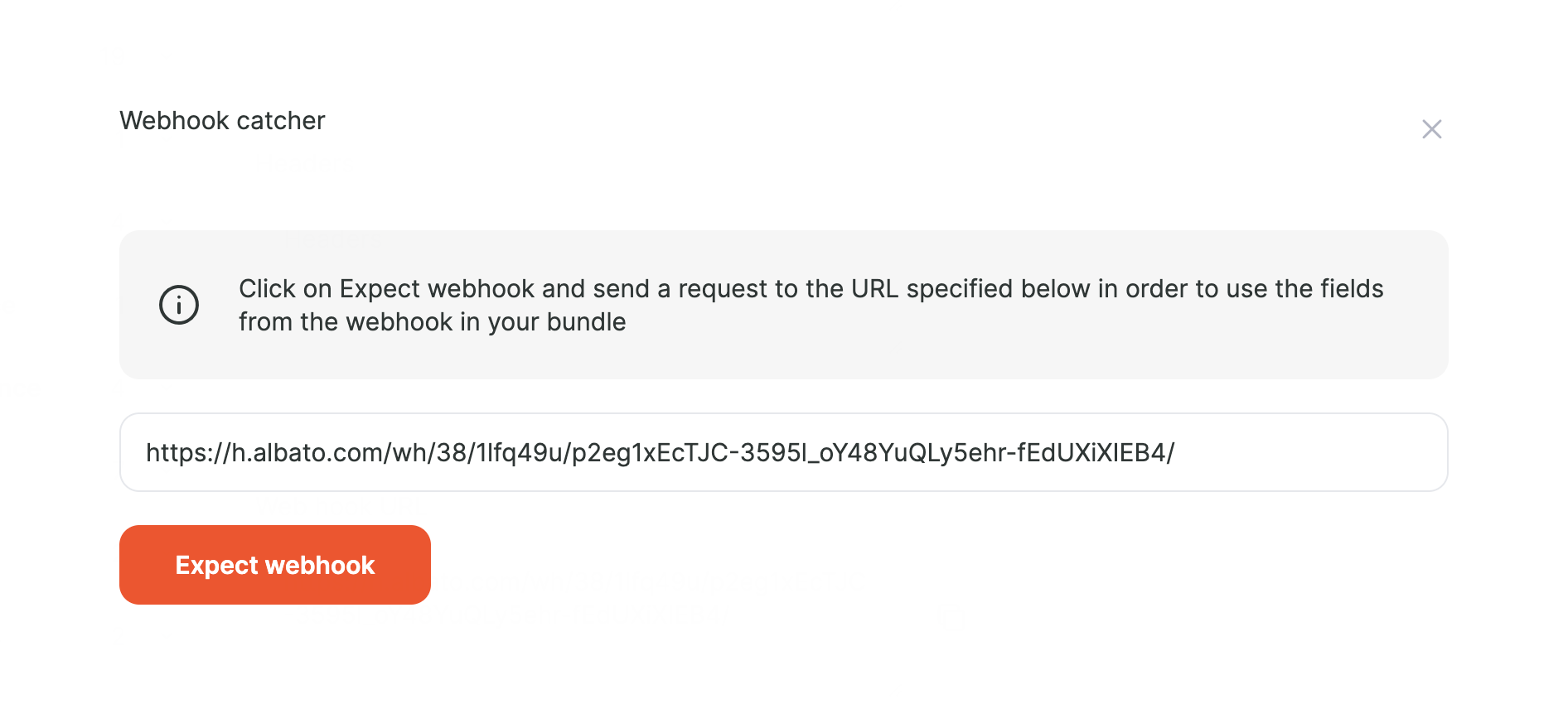 While Albato is waiting for a request, you see this window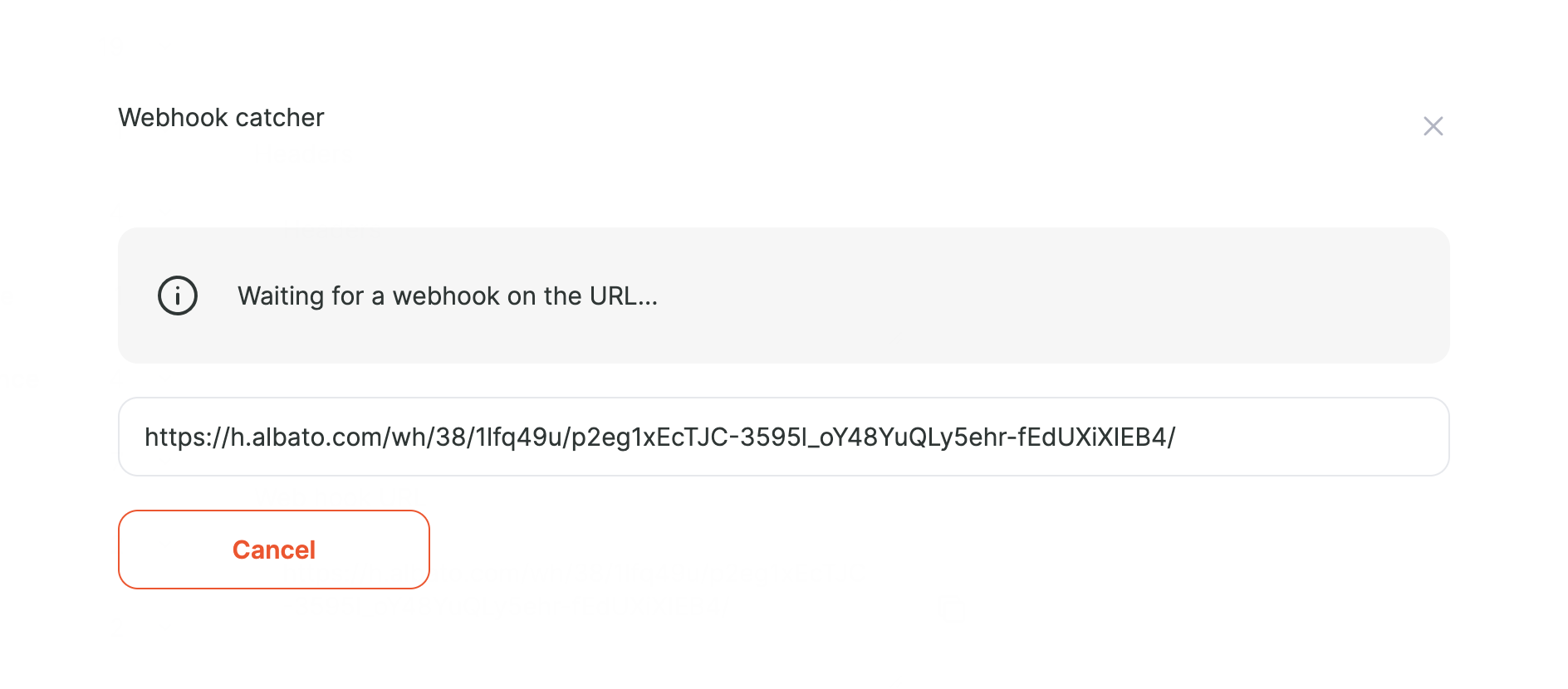 Now you can send a test request from Webflow to our webhook, publish the website and fill in the data in your form by initiating the transfer of data to the webhook.
After the webhook is «caught», you will see the following message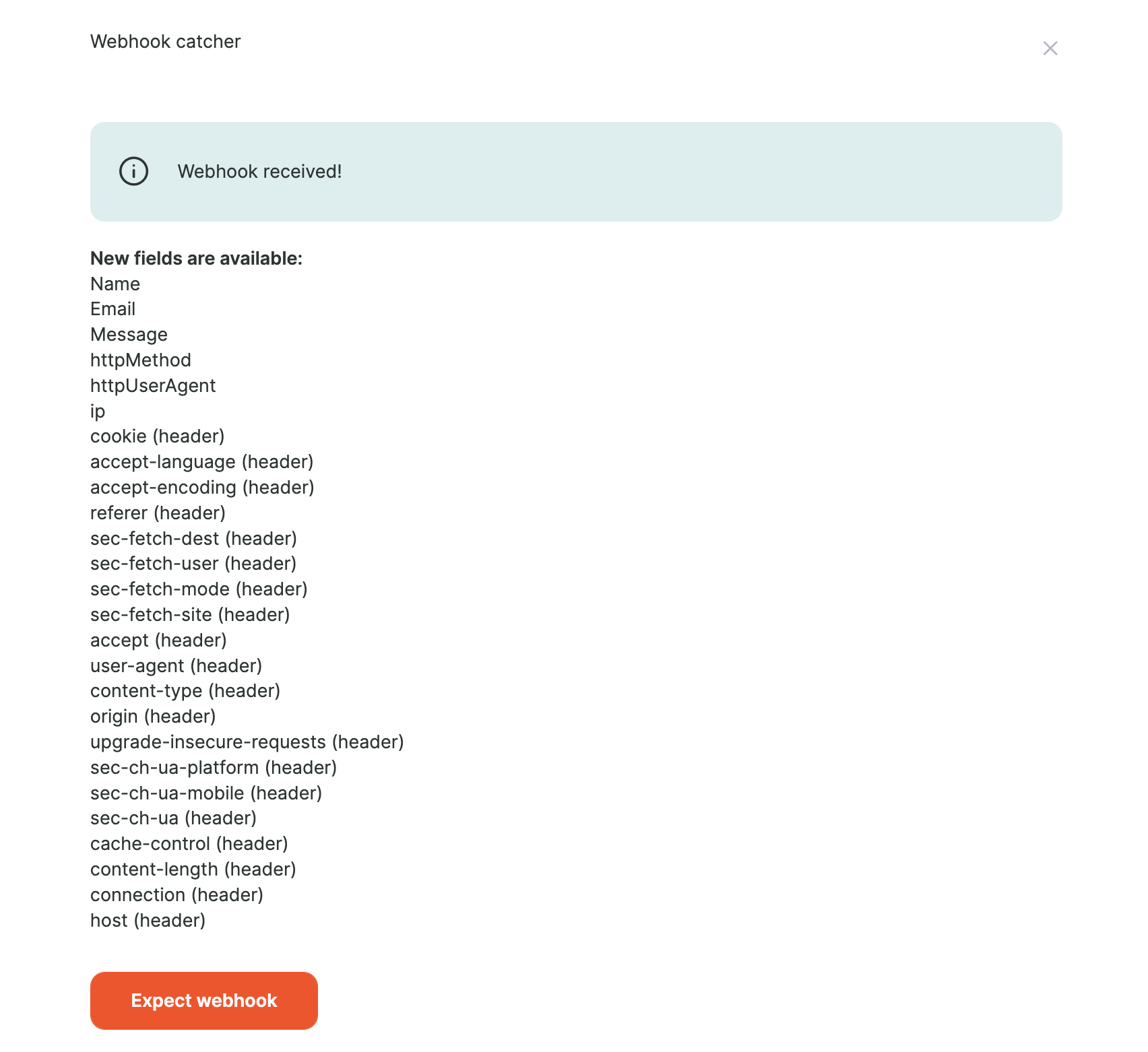 Done!
We made our own integration with a service that is not yet in the list of Albato connections. To do this, we needed to connect Webhooks and webhook handlers.