How to connect Endorsal to Albato
Endorsal
·
8/3/2022
·
4 min. read
---
Collecting high-quality testimonials is important to every business. But it's always been a long, painful game of back-and-forth. Endorsal streamlines the whole process by fully automating it, saving your business time and money.
Albato allows you to connect your Endorsal account with hundreds of the most popular apps - no code required! You can automate your daily tasks and focus on more important work.
How to connect
Open the Apps section, click the Add a connection button.
Select the app from the drop-down list or use the search bar. Click the Add a connection button.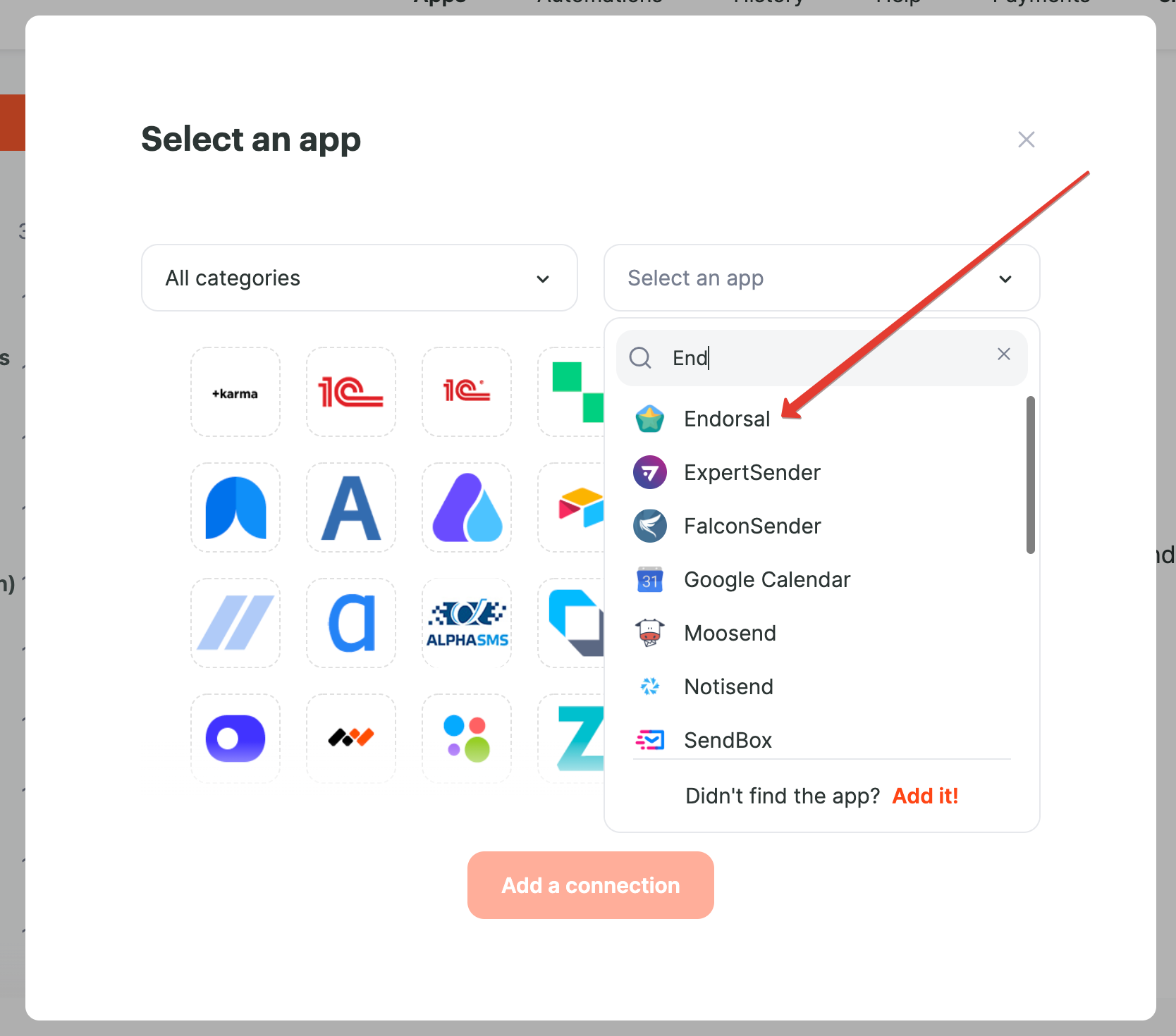 Set the name for your connection. This is an optional setting to help avoid confusion if you have multiple accounts for the same app.
Specify Access token (API-key).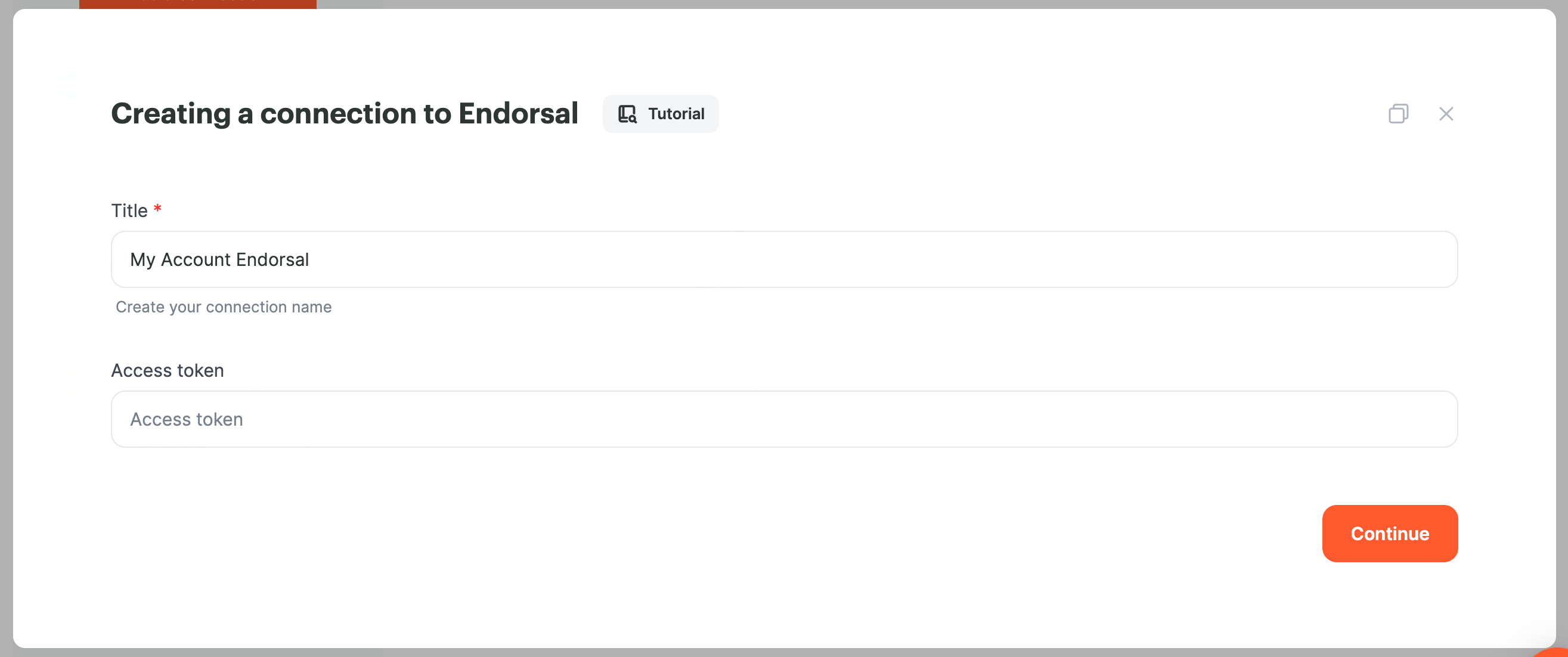 How to get Access token
Sign in to your Endorsal account, click on the Integrations section on the right-side menu.

Go to the Public API section.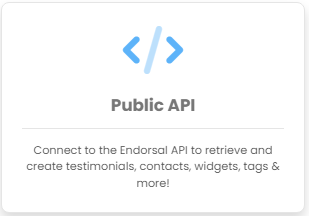 Click the Generate new key button. Copy the generated key.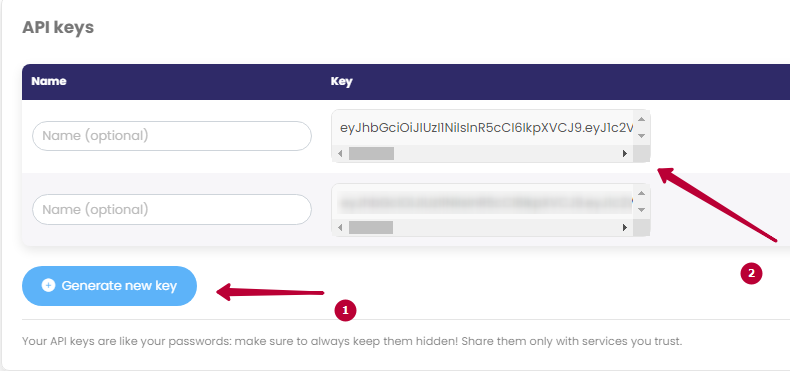 Paste it into the Albato Access token field.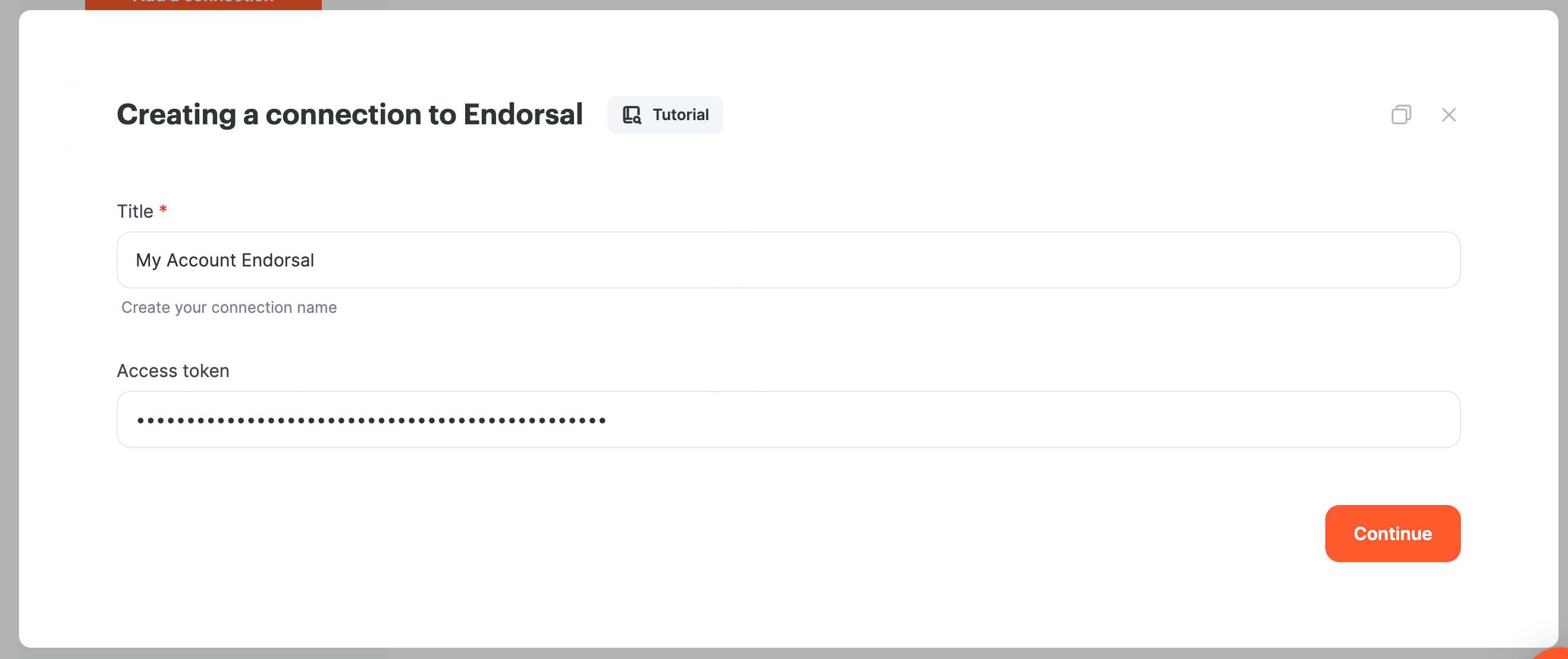 How to set Albato Webhook URL
Open the Integrations section.

Then go to the Webhooks section.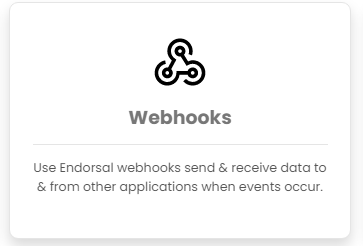 Click the New Webhook button.

Set the name, select the Outgoing sending method, paste the URL from your Albato account into the URL field, and click the Save Webhook button.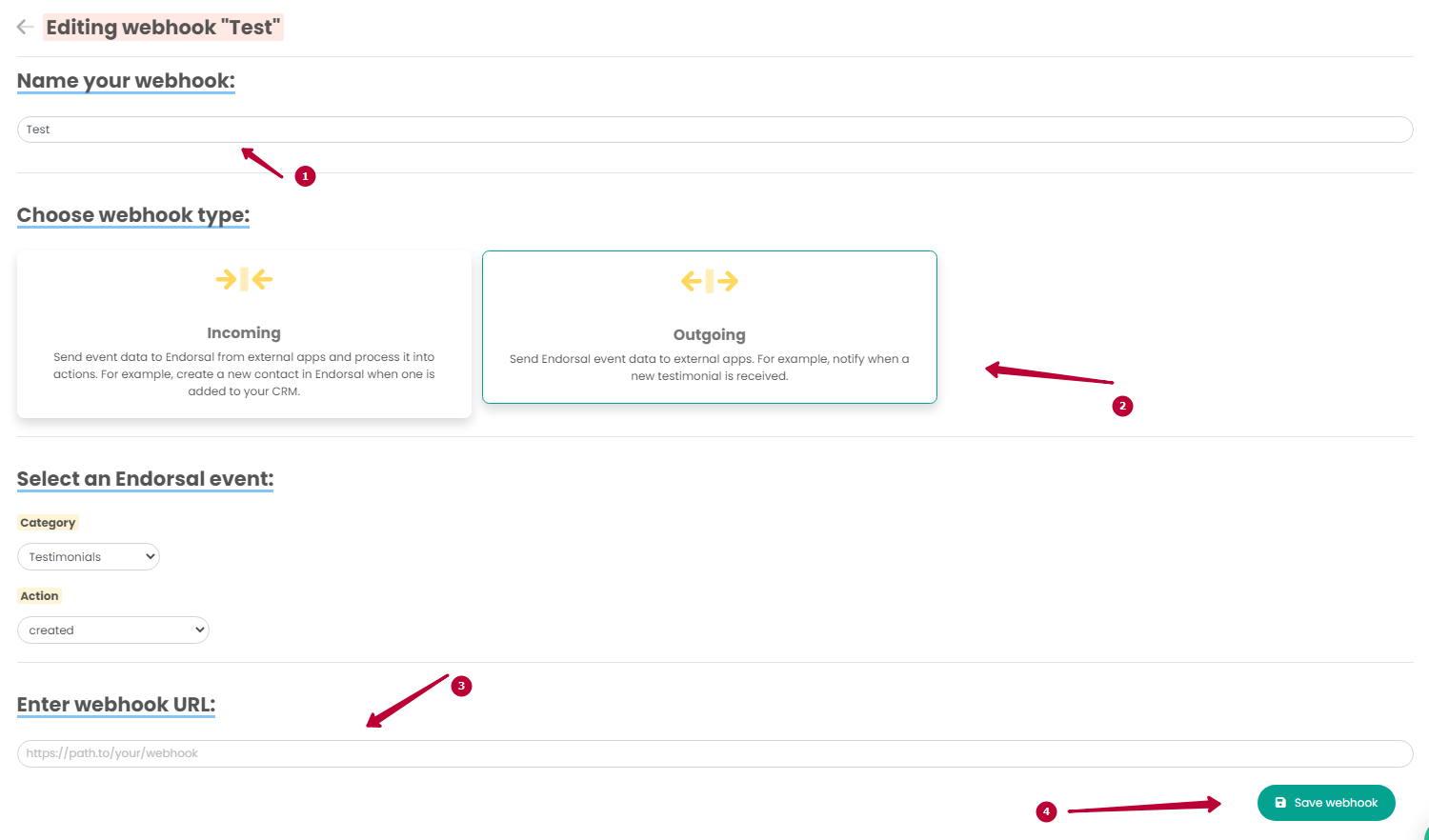 The connection is ready. Now the data from your Endorsal account will be transferred to Albato. Use your connection to create integrations with hundreds of the most popular apps.