How to create HighLevel connection in Albato
HighLevel
·
3/14/2023
·
3 min. read
---
HighLevel is the first-ever all-in-one platform that will give you the tools, support and resources you need to succeed with your agency.
Available actions
Actions are what Albato performs when your automation is running, Actions also allow you to transfer data to other apps and systems
Create User
Update User
Find agency by User ID
Find User by email
Create a Location
Update a Location
Find Location by Email
Find Location by ID
Create a Contact
Update a Contact
Find Contact by ID
Search Contact by email or phone number
Add Contact to Campaign
Delete Contact by ID
Create Calendar Service (Строки)
Create Team Calendar
Lookup Saas Locations
Update Saas Subscription
Book Appointment
Before setting up integrations with HighLevel, connect the app to Albato.
To do this, go to the Apps section and click the Add a connection button.

Select the app and click the Add a connection button.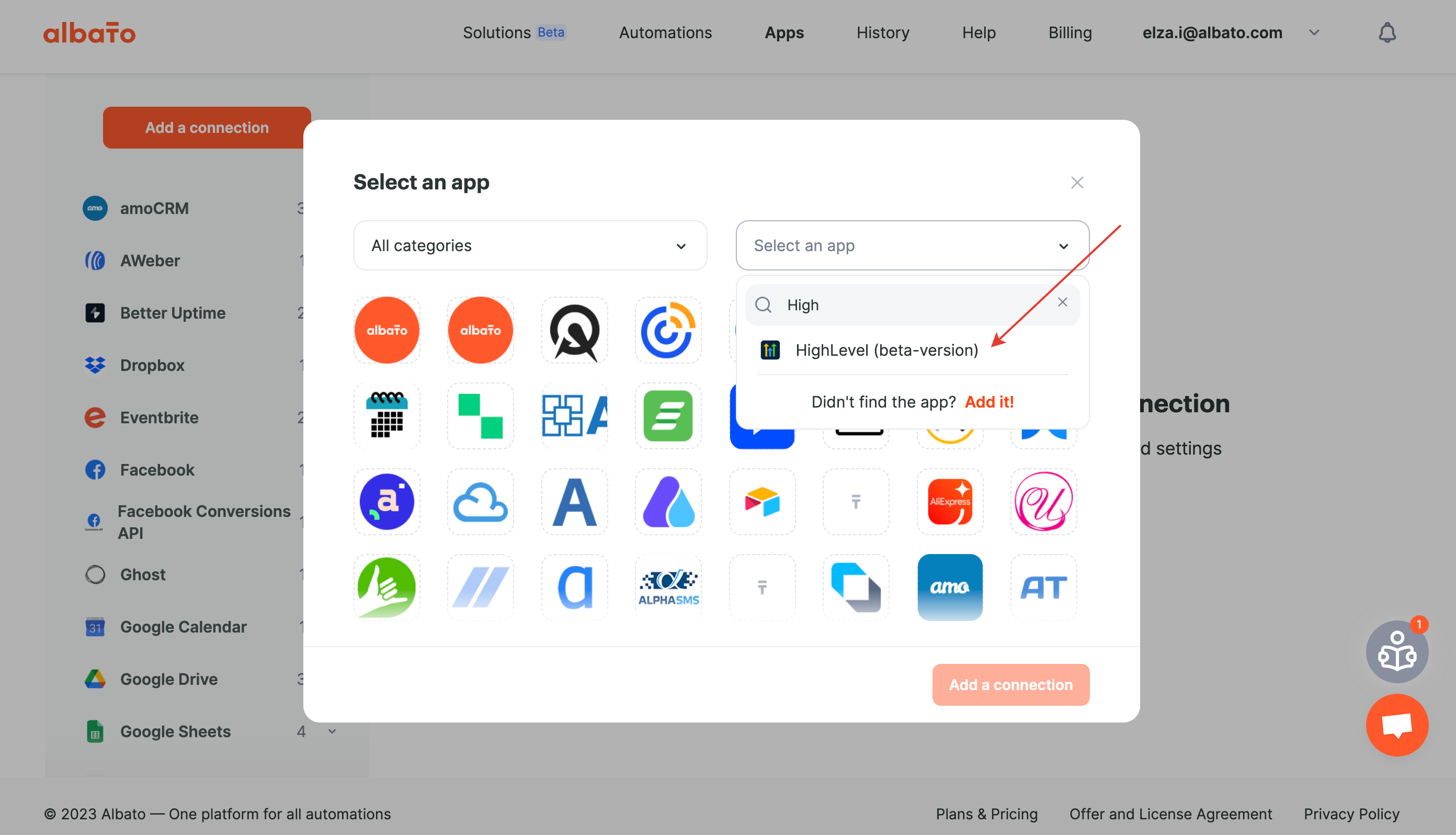 Enter your own name for the connection or leave the default one. Next you need to enter 2 API keys (Agency API Key and Location API Key). These can be found in your HighLevel account, and we will tell you how to do it below.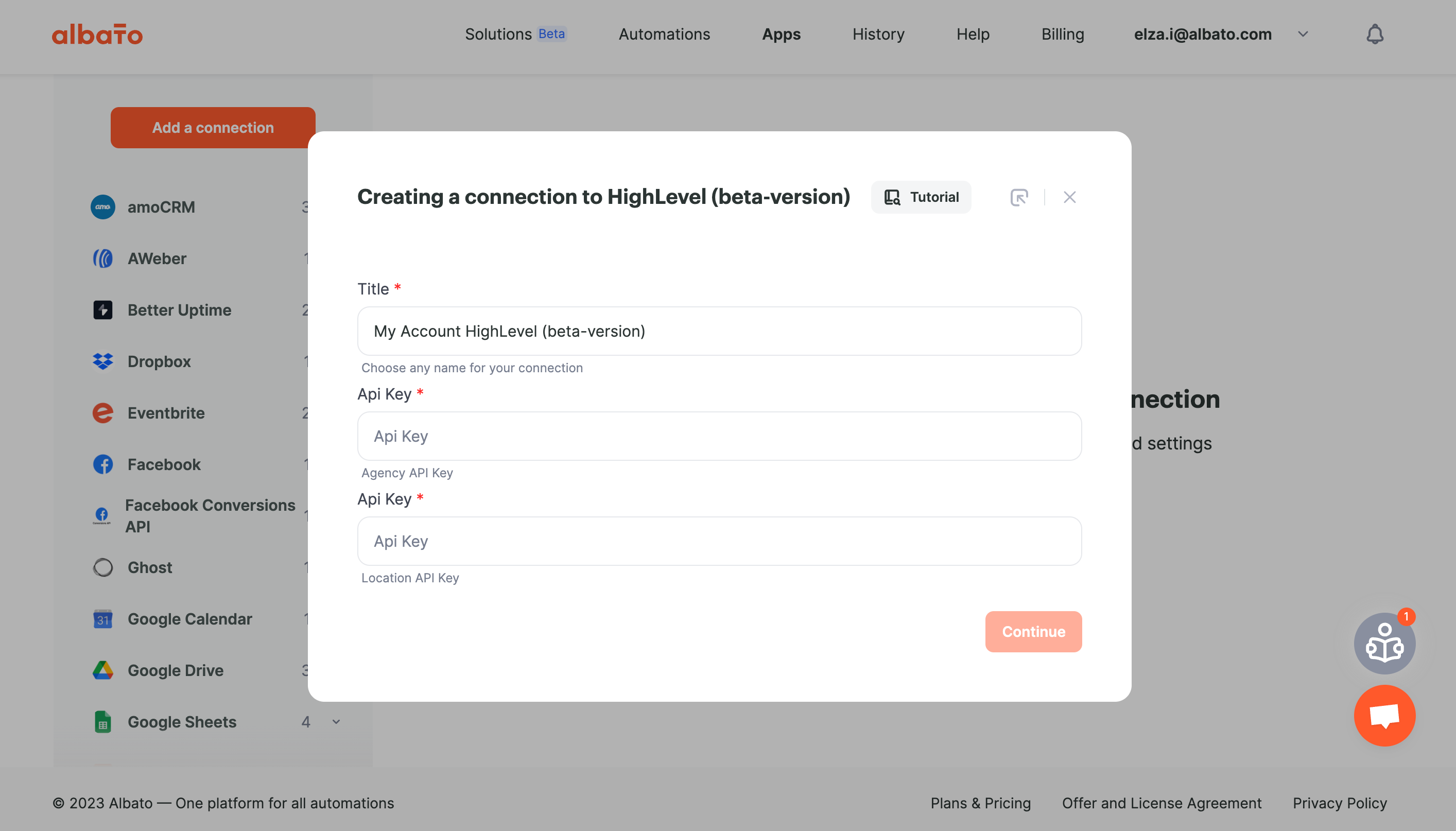 How to find API keys in HighLevels account
1. Agency API Key
To find the Agency API Key, go to the Settings tab by clicking on the gear icon in the left corner.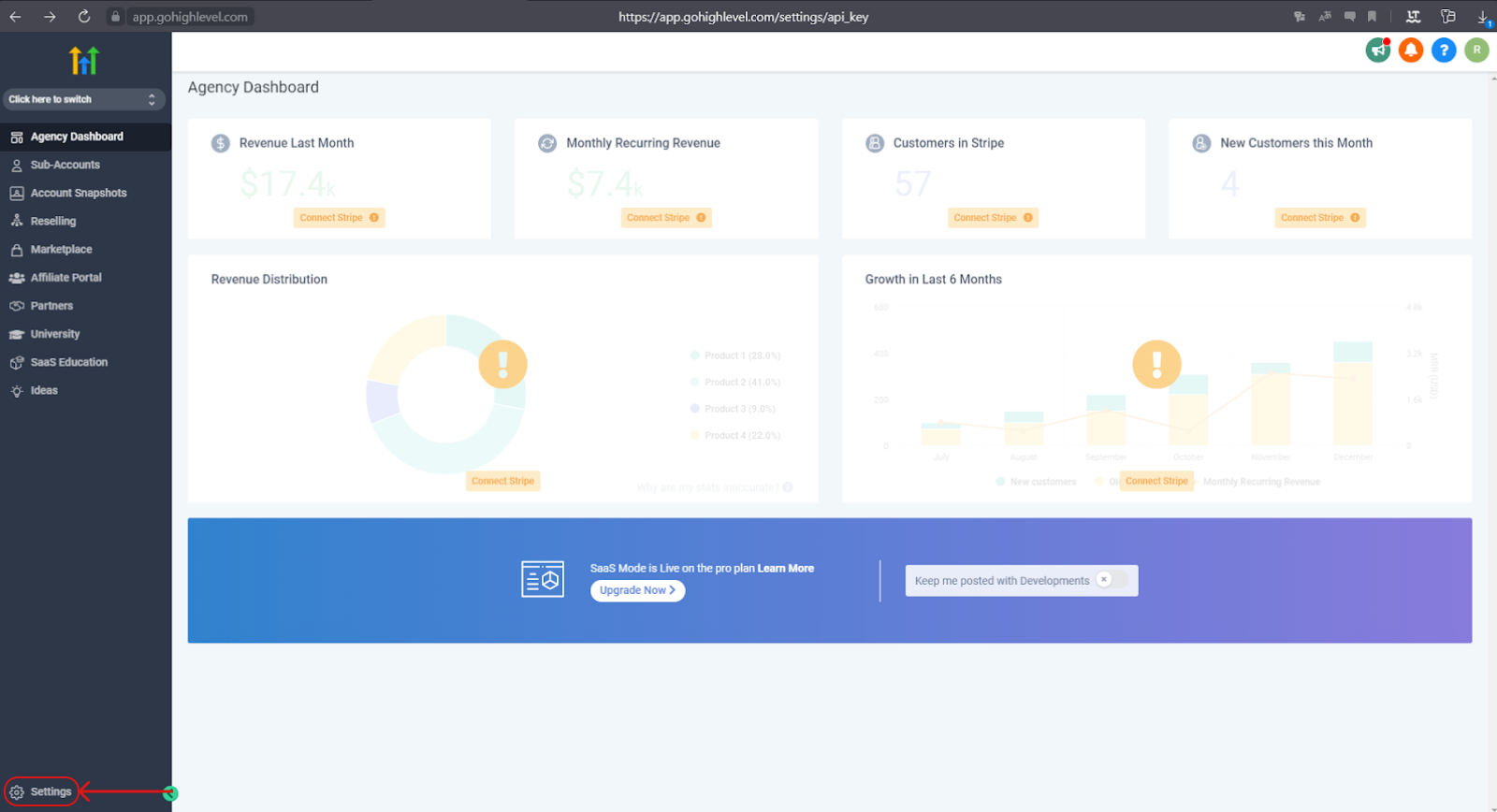 Go to the API Keys section. This is where the Agency API Key will be generated. Then you need to copy and paste it into the Albato connection field.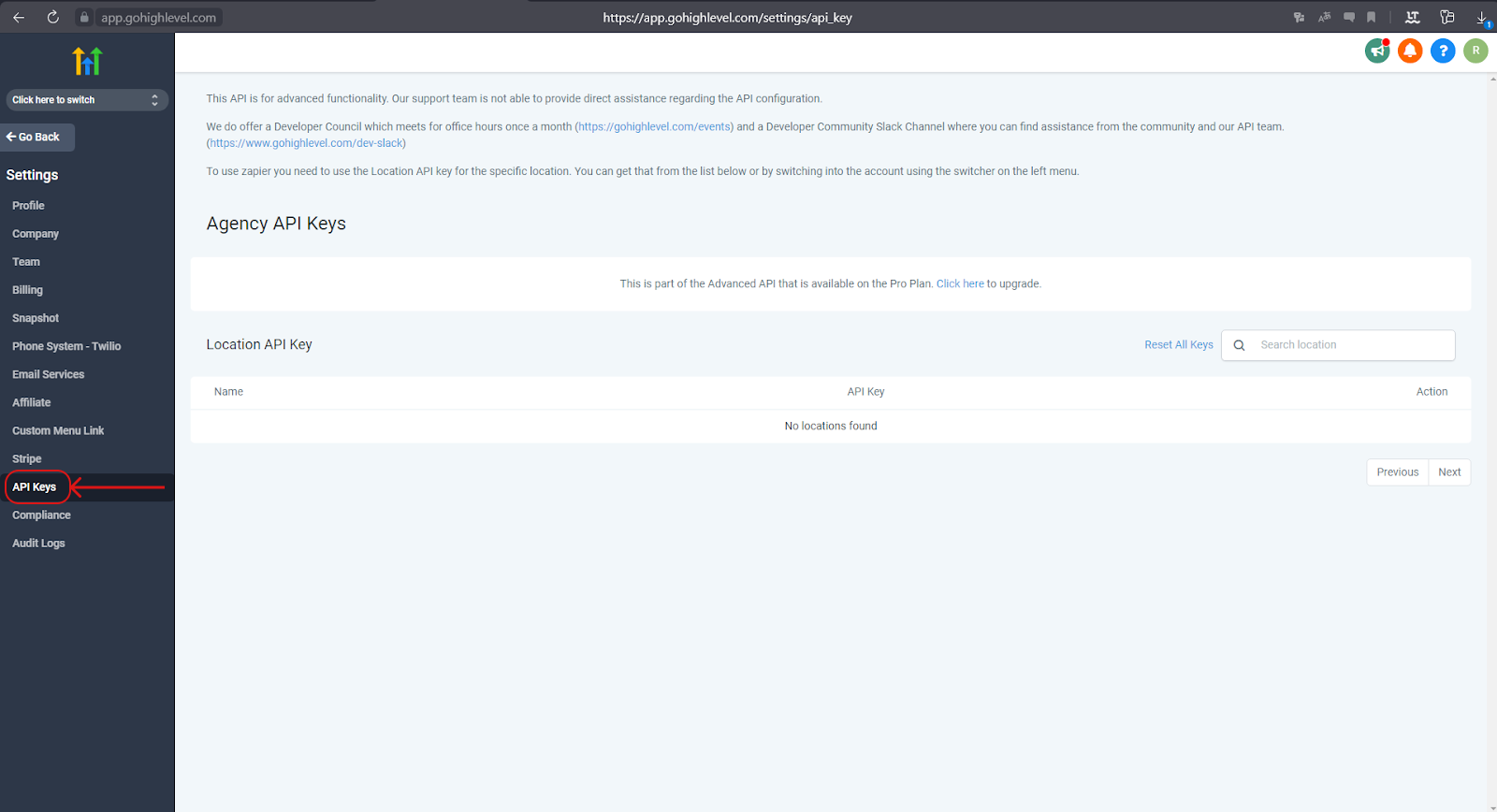 2. Location API Key
To do this, go to your sub-account. Click on the sub-account search section in the left-side menu. Choose the sub-account you need.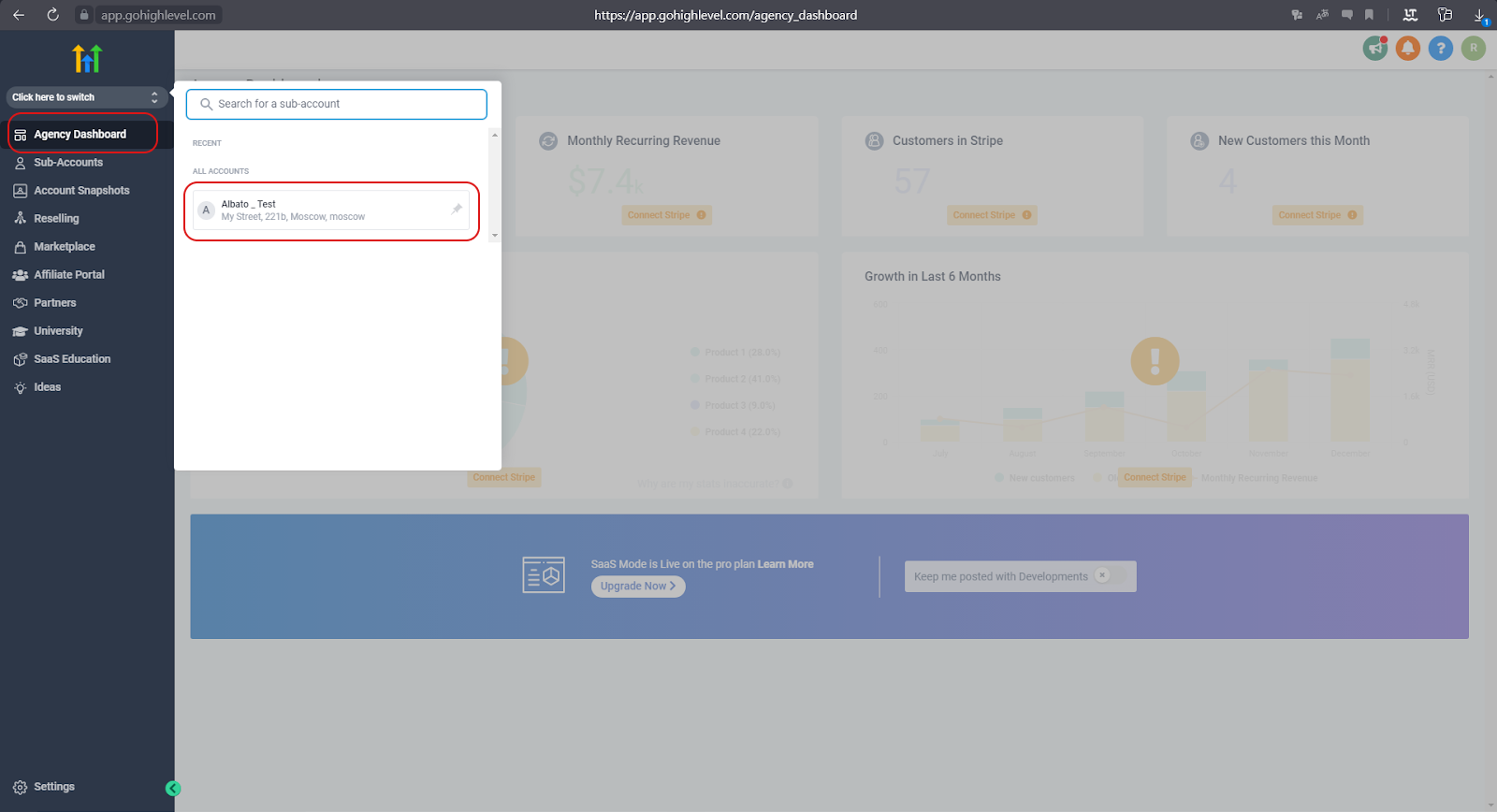 Once you get to the sub-account page, go to Settings.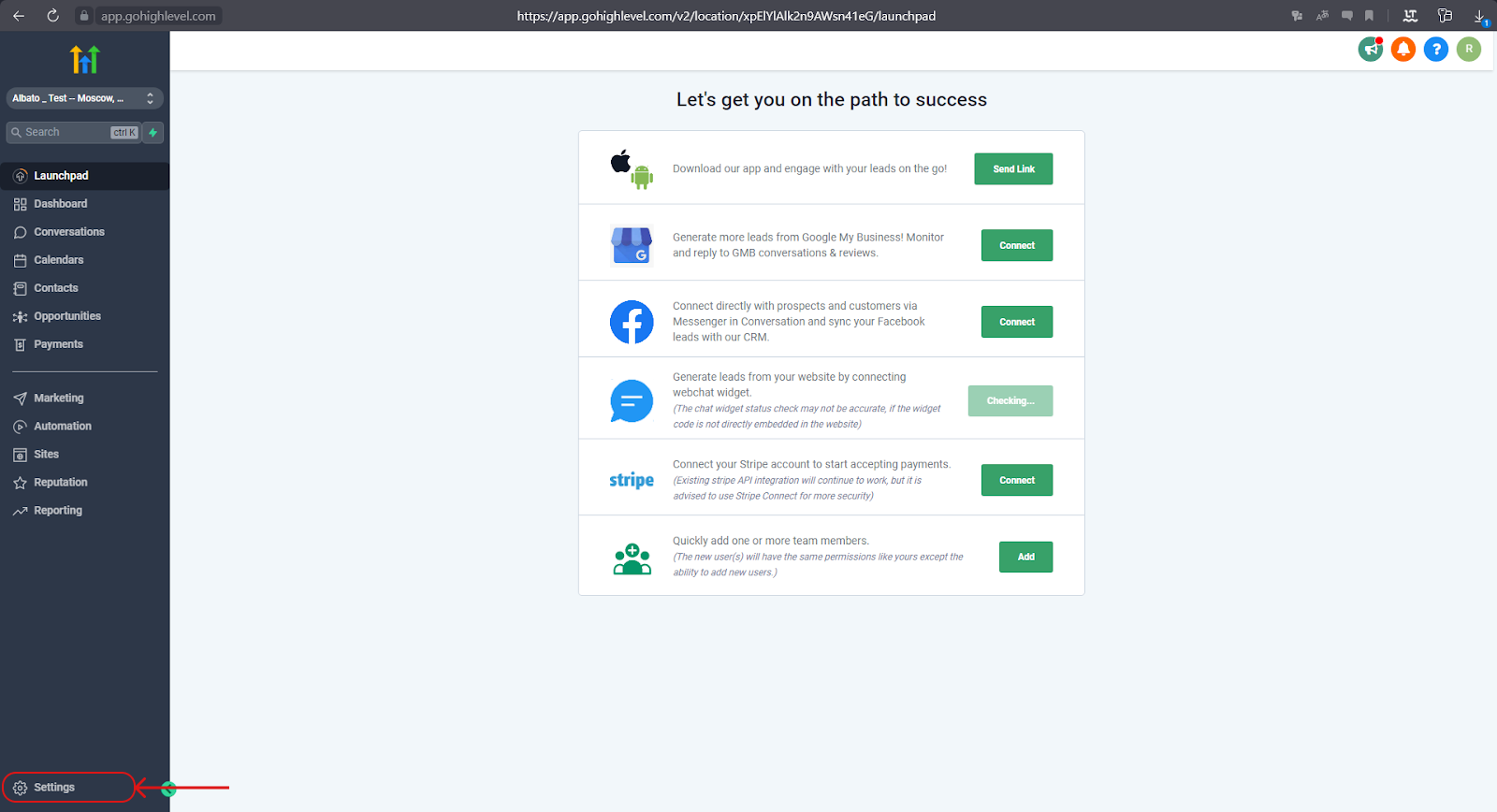 The Business Profile section will display the API key. Copy and paste this key into the Albato connection field.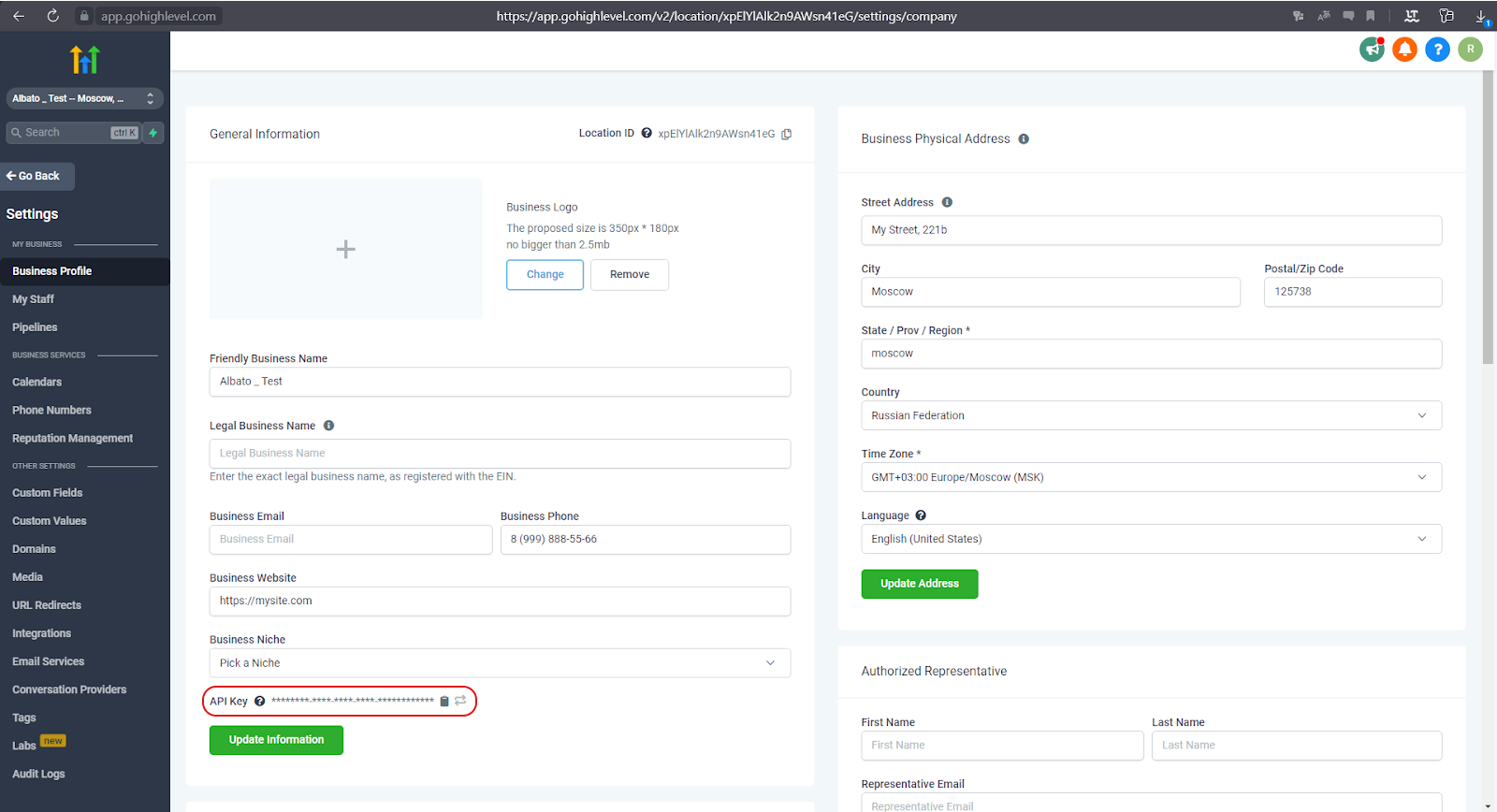 Click the Continue button when you insert both keys in the Albato connection fields, and the connection will be created.