How to use the Zoom app in Albato
With Albato, you will quickly be able to create automations, which we call a «Bundles» that work in the background and automate your work. For example, you can create a «Bundle» that automatically subscribes new Zoom Webinar registrants to a MailChimp list.
This article covers:
Actions with Zoom
Configuring Zoom and Albato
Popular «Bundle» Using Zoom
Prerequisites
Pro, Business, Education, Enterprise or API plan
Albato account
Actions mean that when something occurs in another app, Albato causes an action in Zoom.
Actions with Zoom:
Create meeting
Add meeting registrant
Add webinar registrant
Create webinar
Configuring Zoom and Albato
The following will go over a quick example of how to configure Zoom on Albato.
If you have not already done so, sign up for Albato.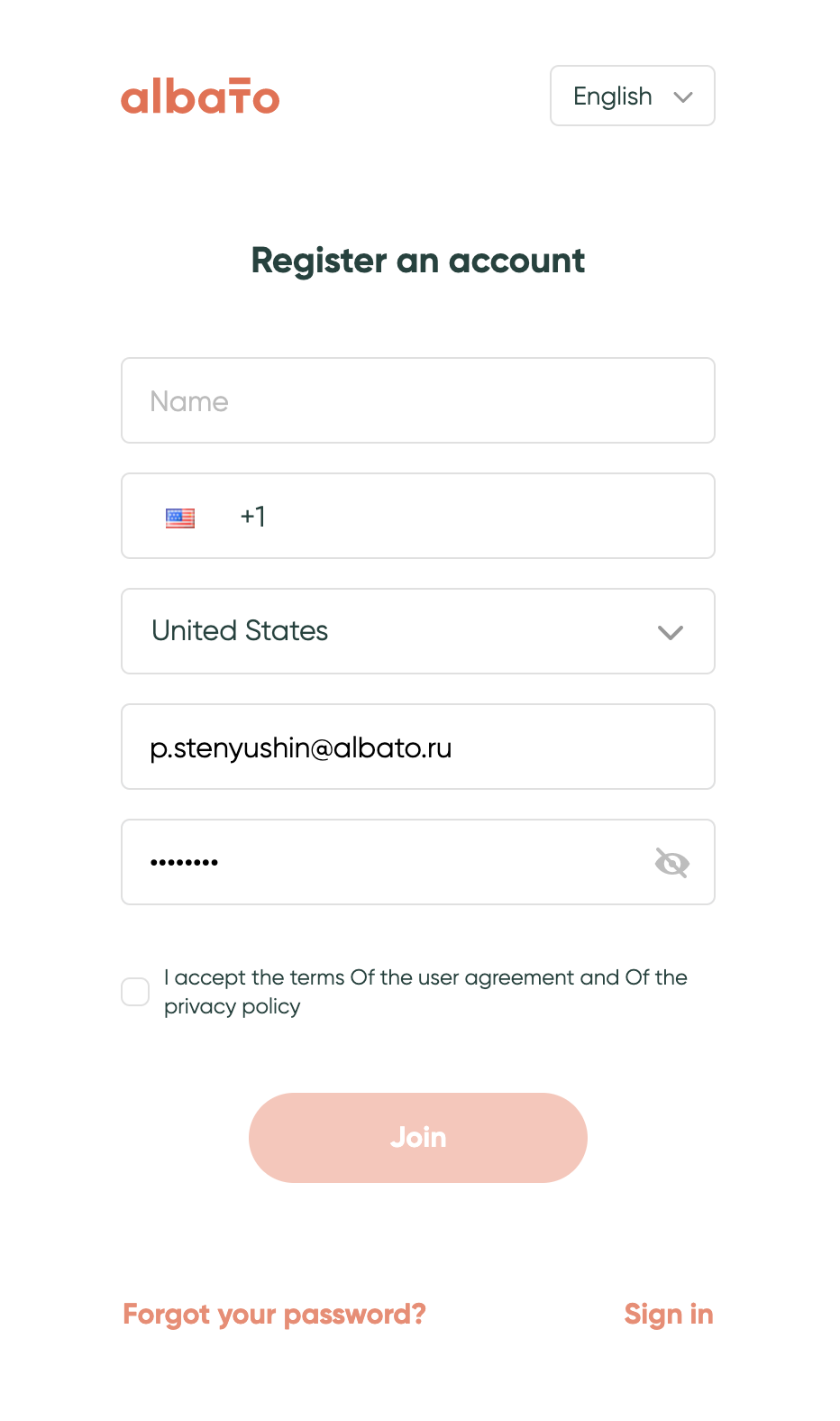 Sign in to Albato and select Crete a bundle.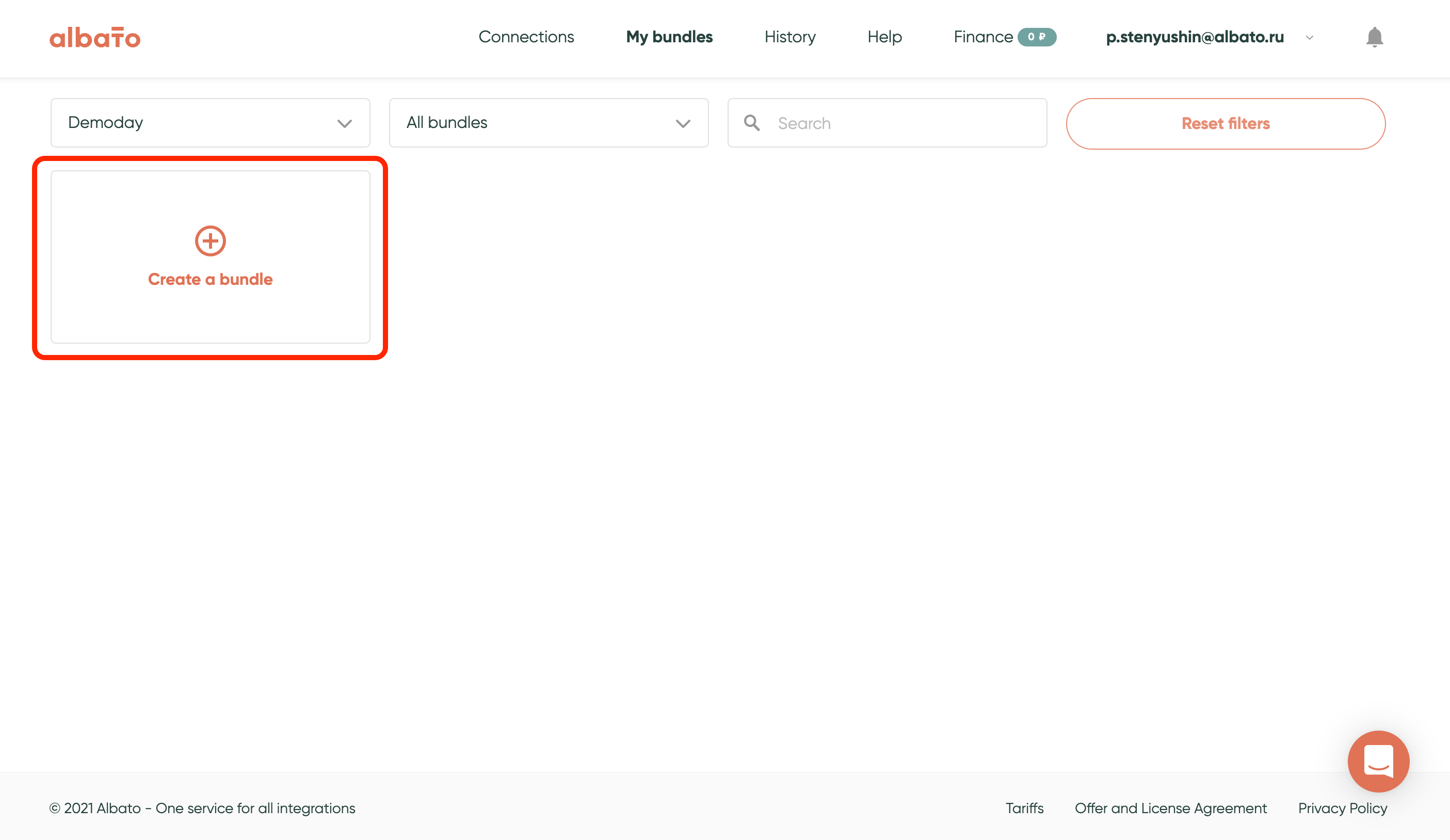 then select «New»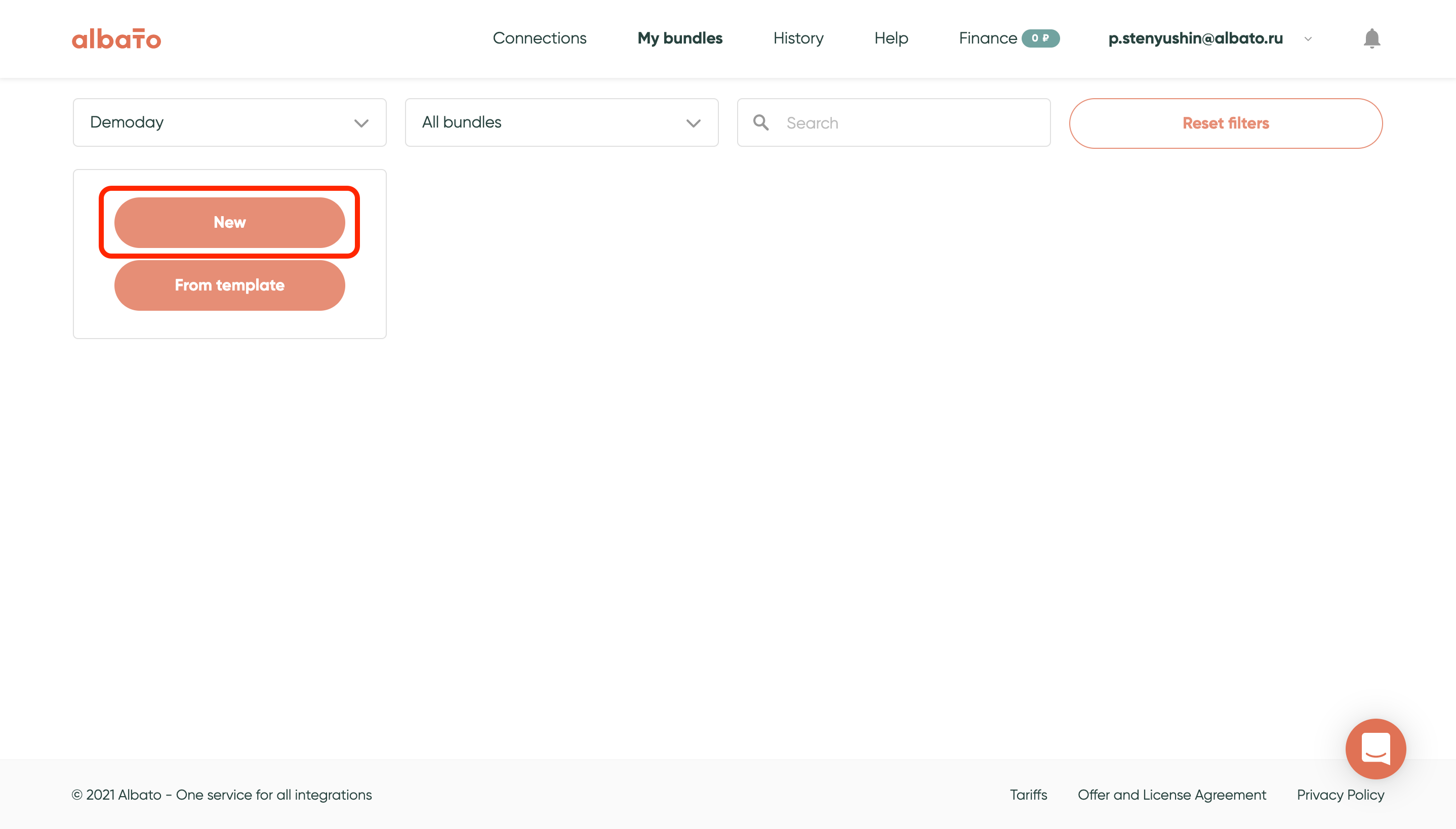 After selecting «New», you will be prompted to select a trigger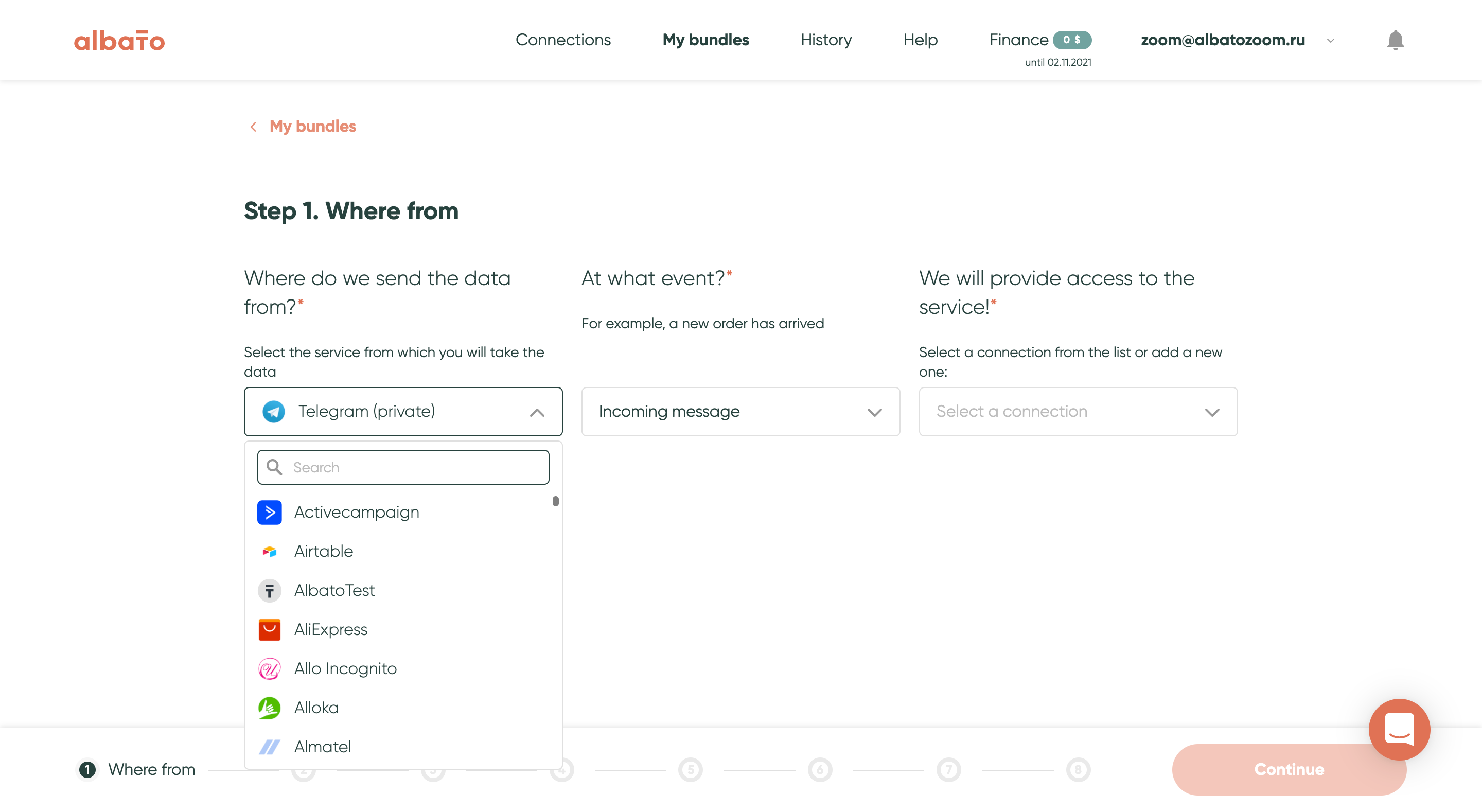 When you add zoom as a trigger or action, you will need to select the action you want to create in Zoom and then connect your Zoom account.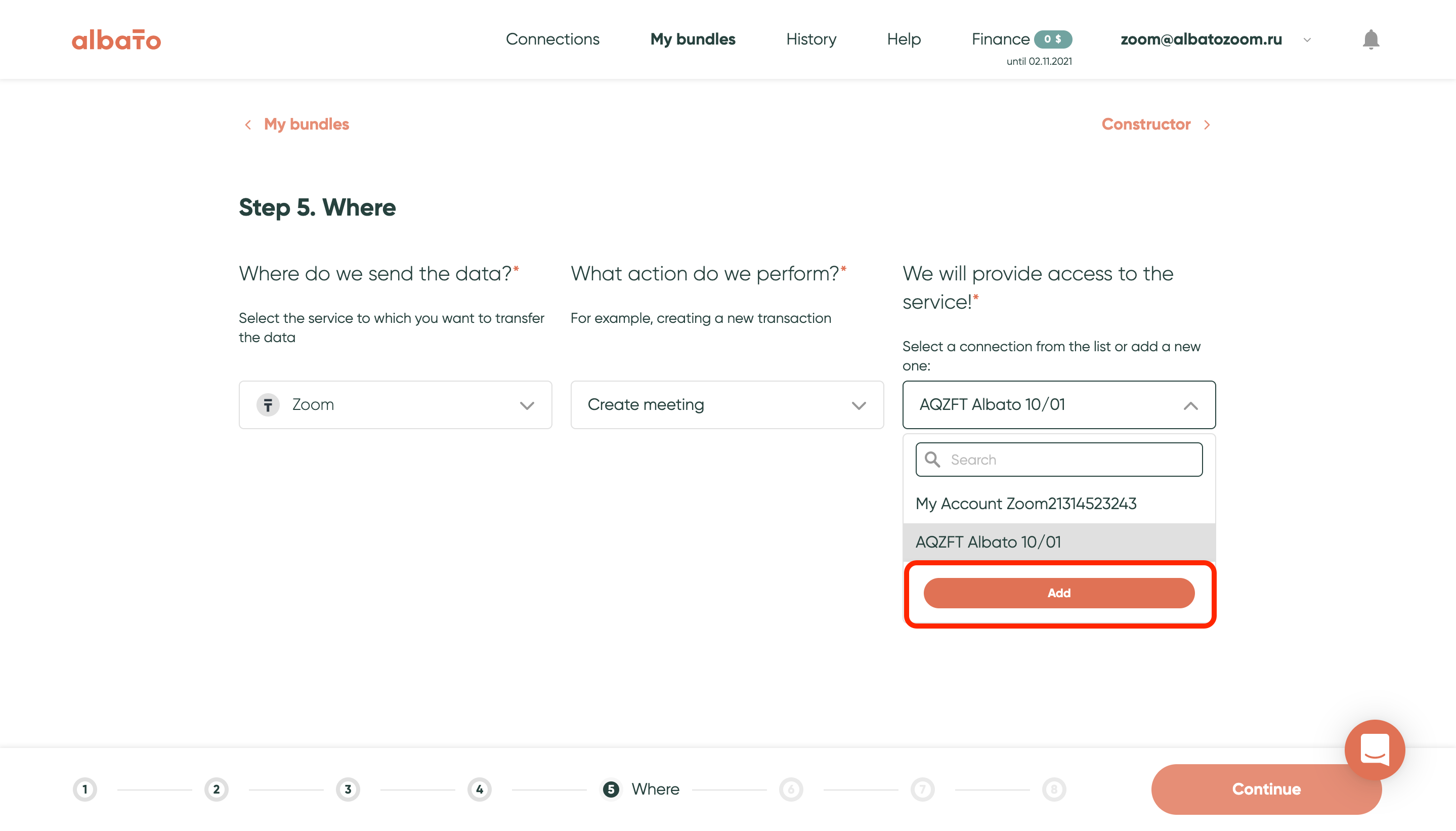 Then create your own connection name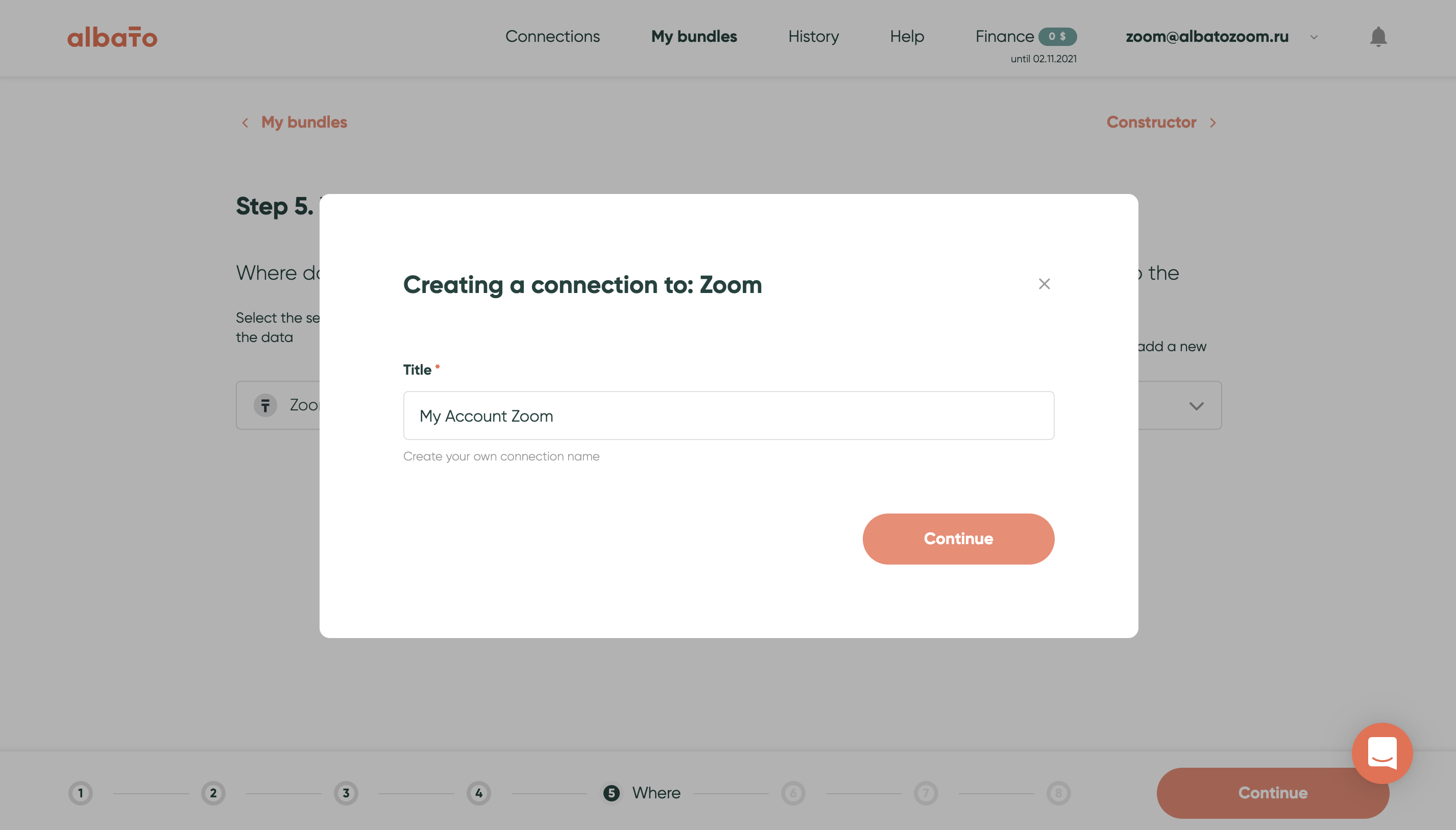 Then Grant access to Albato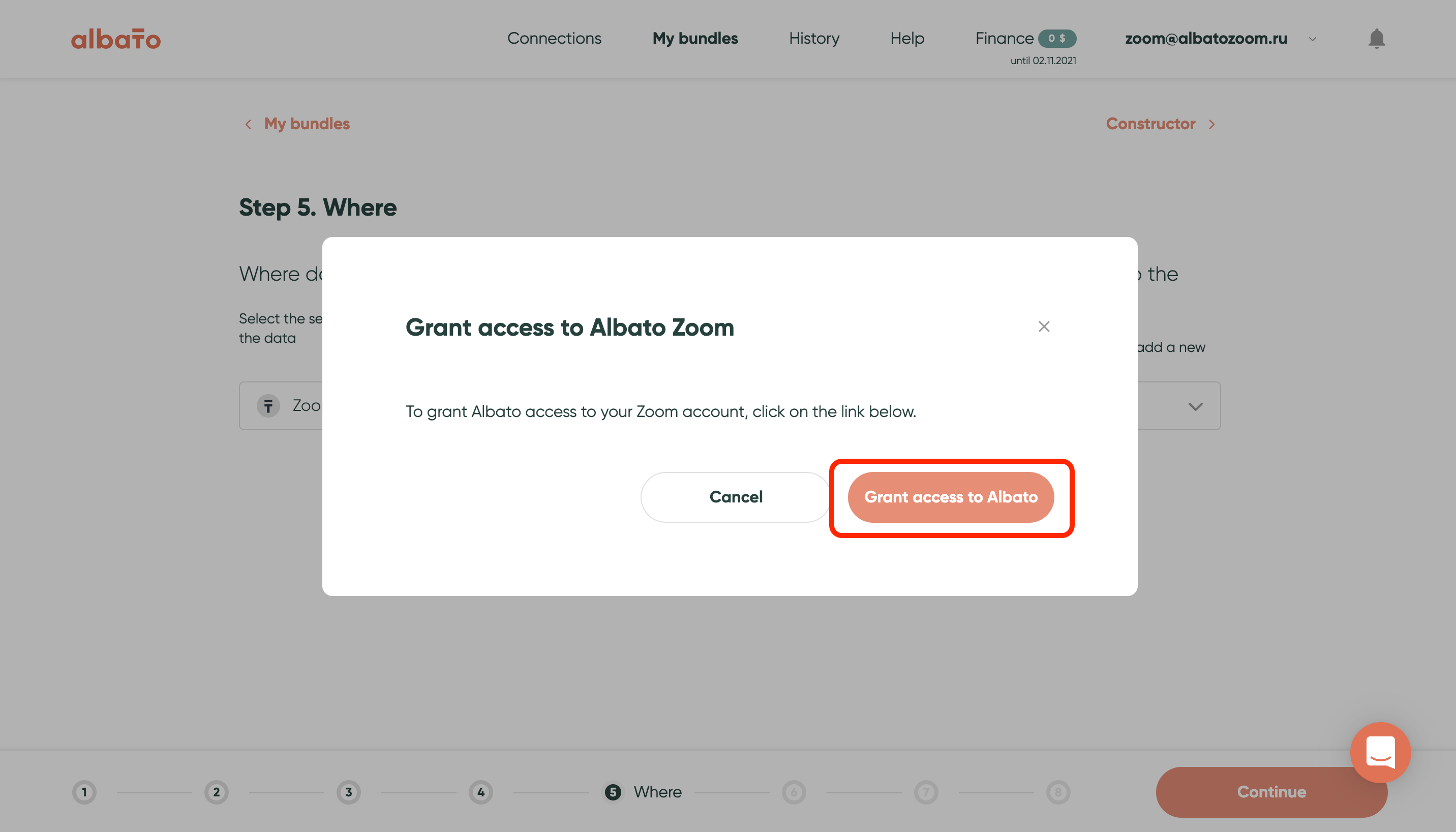 Then you will be redirected to the authorization page in zoom, you will need to enter your username and password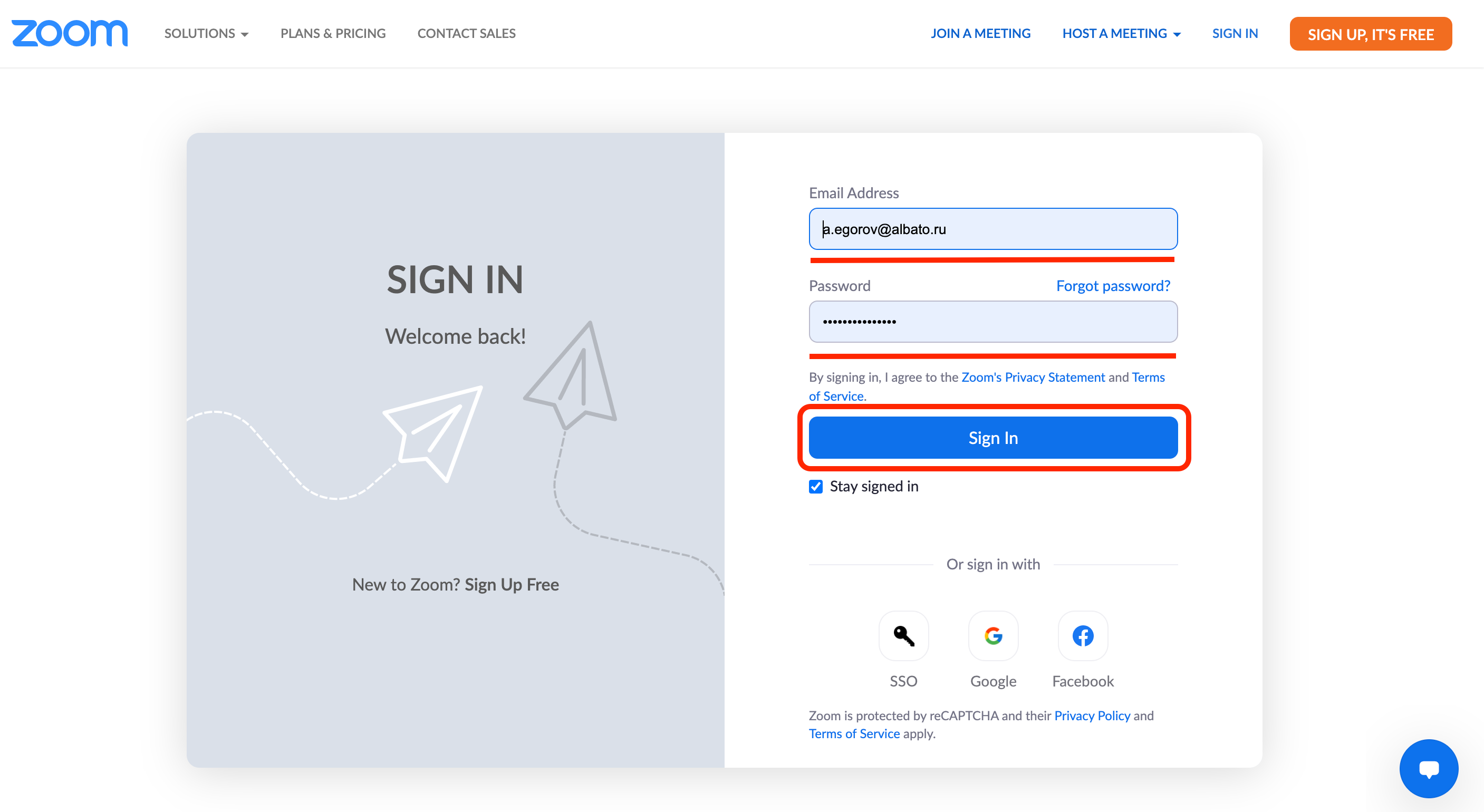 After that you will see a notification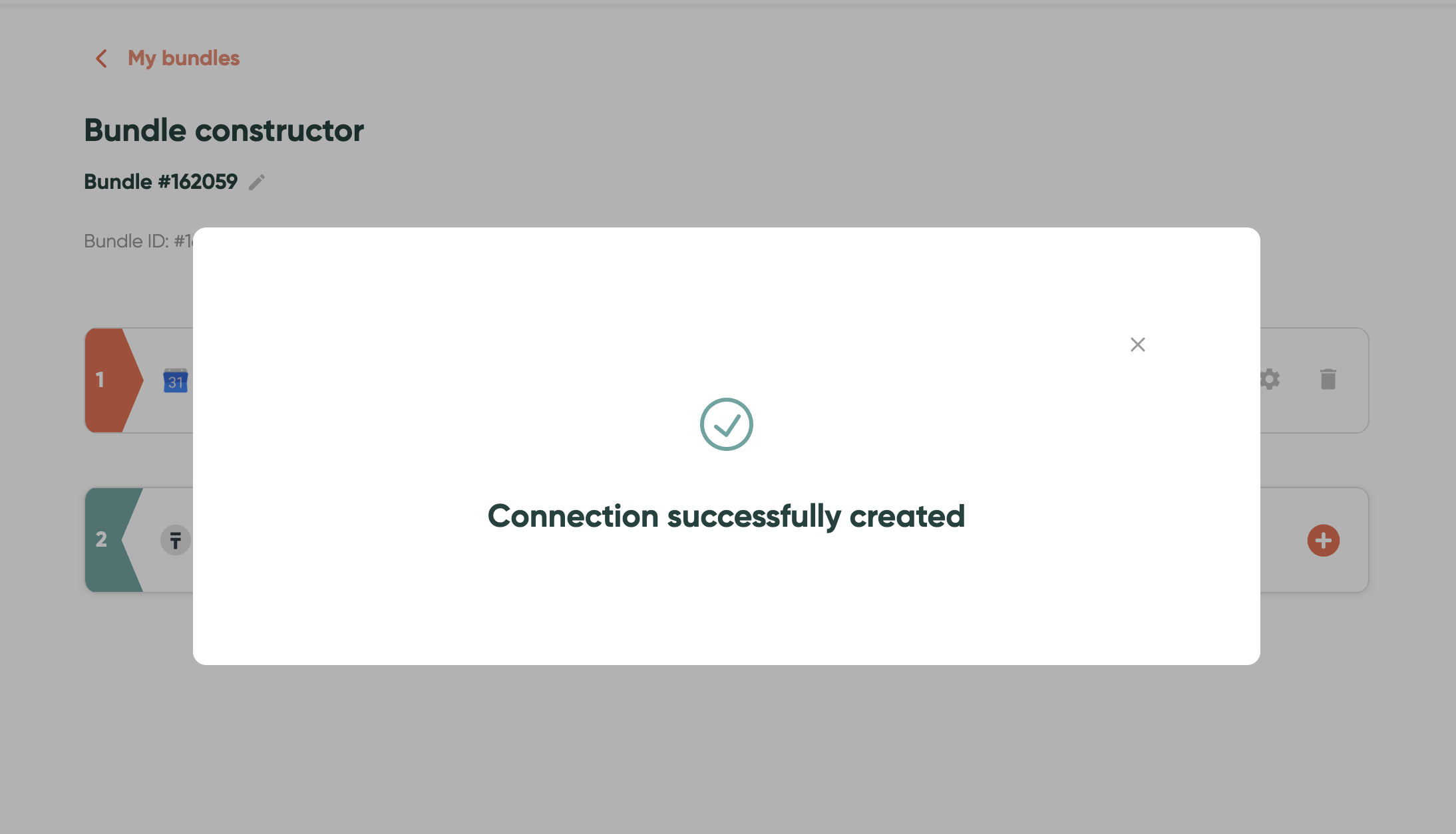 The next step. Fill in the fields in the zoom action: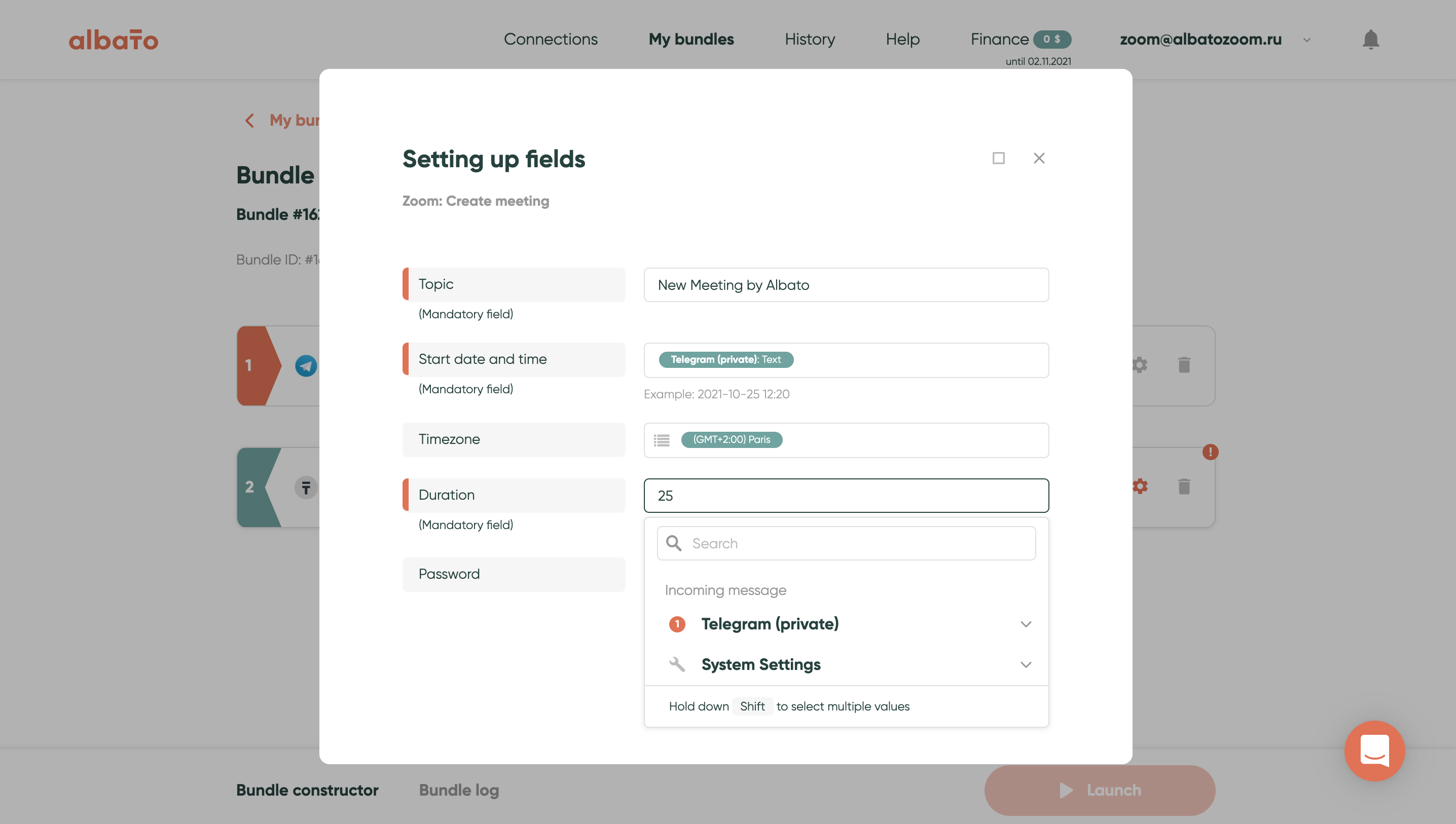 Click save, and after that you can start the bundle by clicking «Lunch».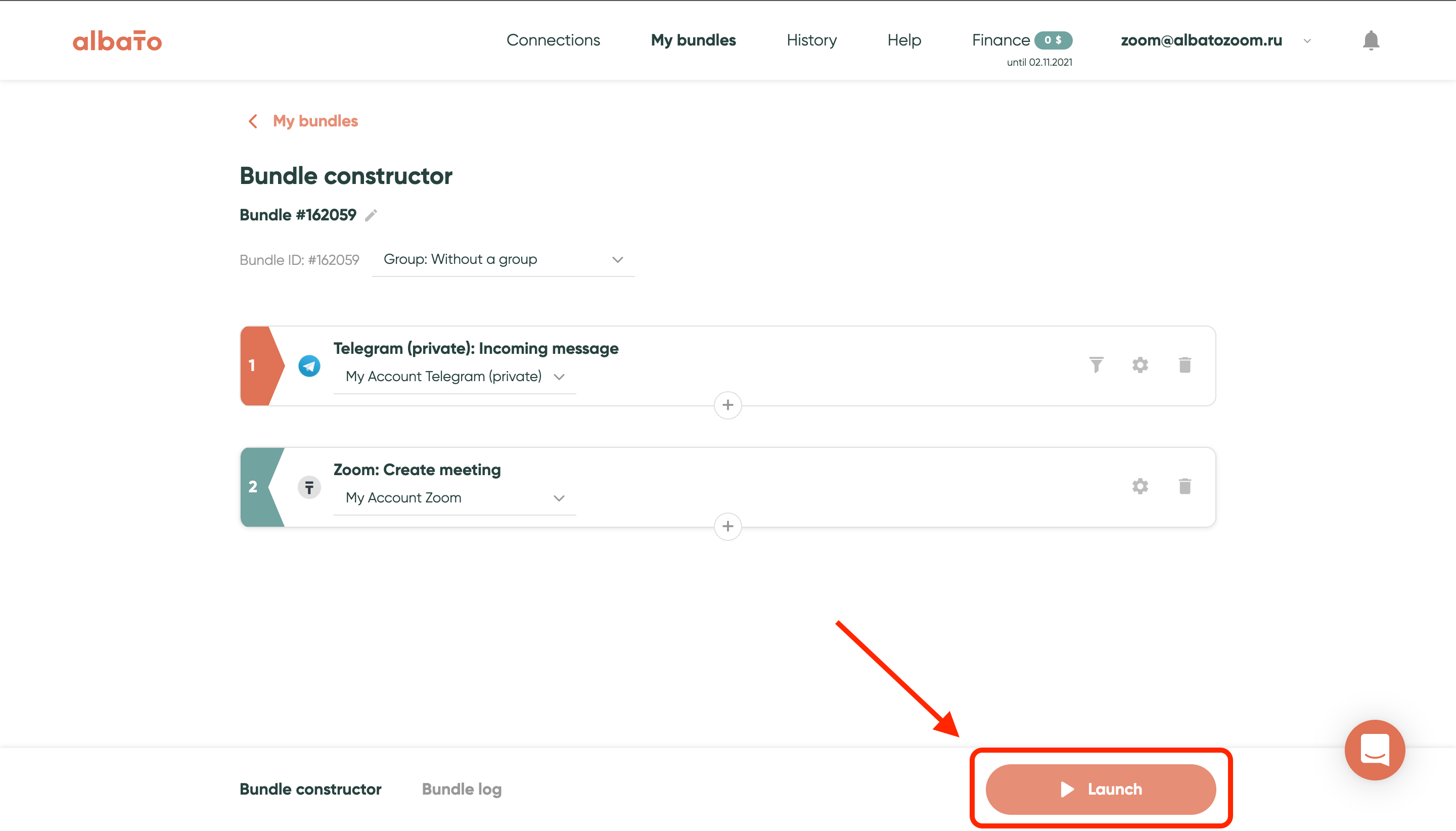 Now you can forward the date message to TelegramBot and Albato will automatically create a new appointment in Zoom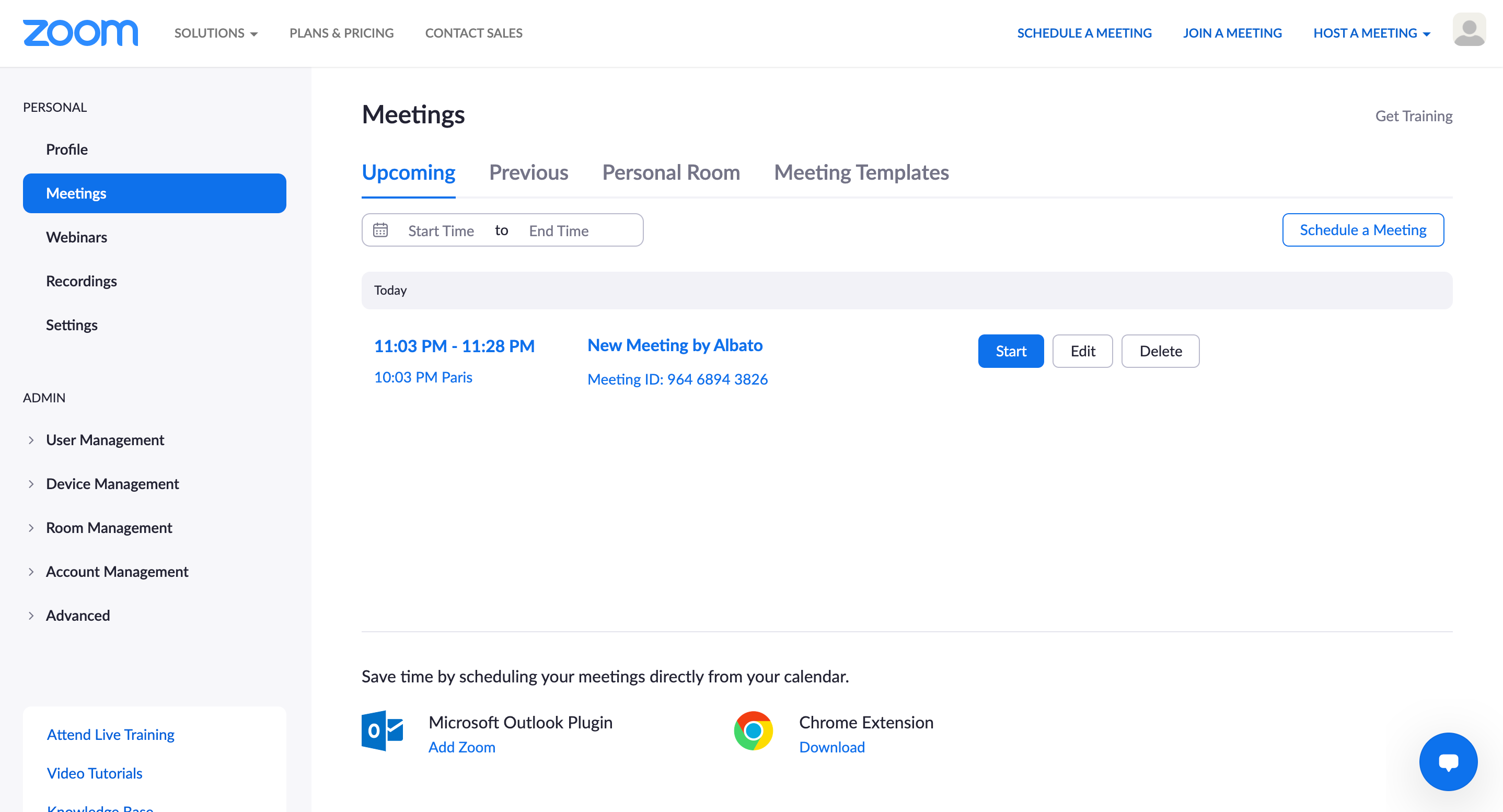 You can always look at the bundle log to make sure everything is working correctly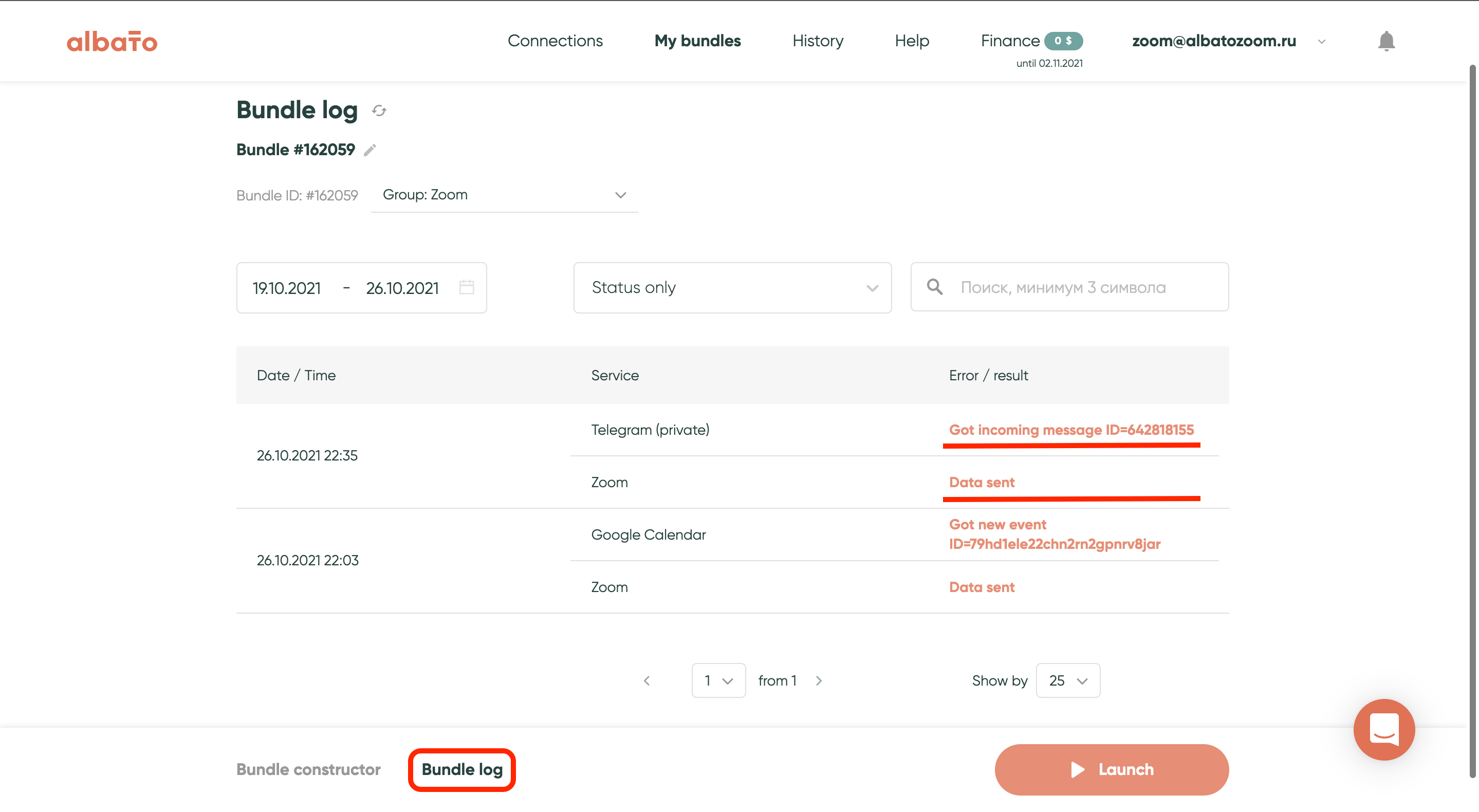 Registering Webinar attendees
You can use Albato to automatically register participants for a webinar when they sign up via another app, like a form or an email list. For example, if you're collecting sign-ups for a webinar via a form or a calendar invite, you can build automation (Bundle) that watches for new signups in your form and registers that contact for a webinar automatically. That way, you don't have to manually add webinar registrants by hand.
If you are still having difficulty setting up Zoom's Albato integration, please write to us in the online-chat  website or email info@albato.com
How to uninstall the Albato app
Login to your Zoom Account and navigate to the Zoom App Marketplace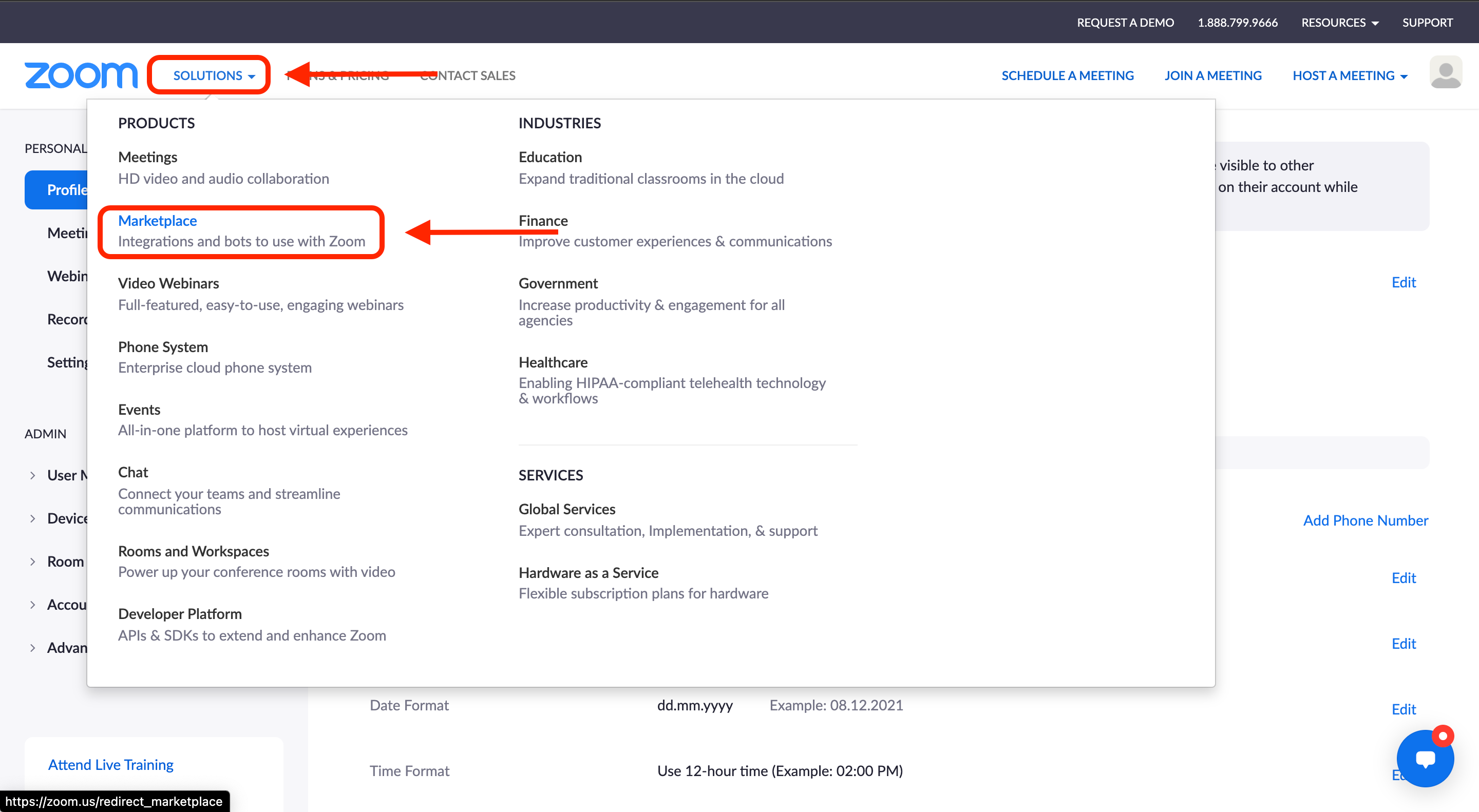 2.  Click Manage > Installed Apps or search for the Albato app.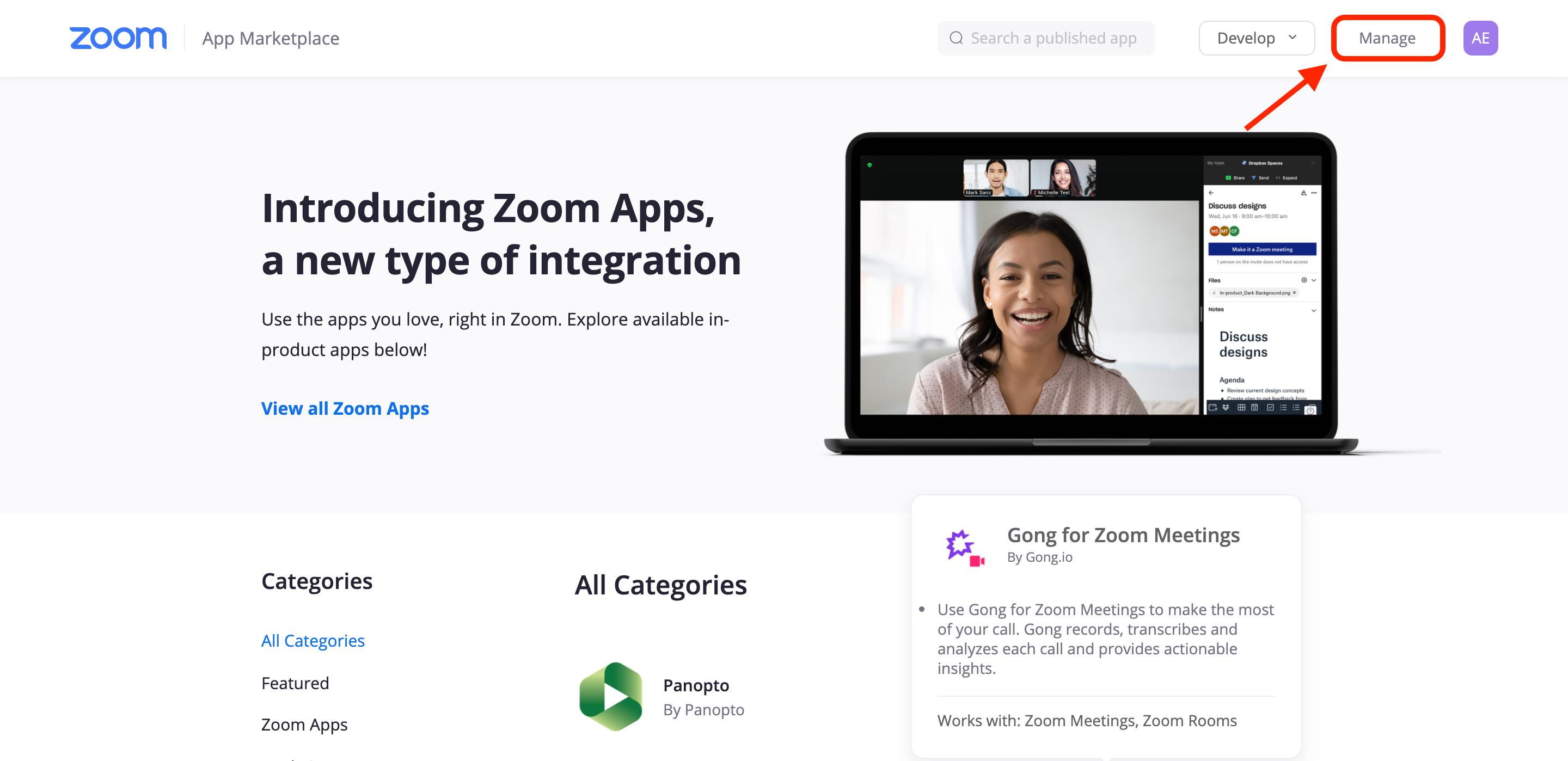 3. Click the Albato app and click Unistall.